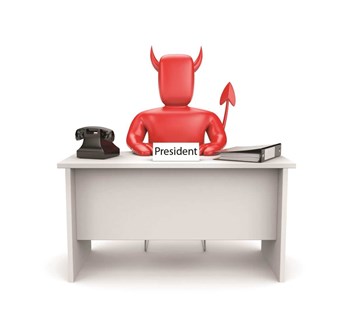 While budget balancing or planning capital improvements may seem to be the most important skills within property management firms, managers will tell you their main focus is on human relations.
David J. Levy, president of Sterling Services in Holliston, Massachusetts, explains that for managers, the tough part isn't the budget, of finding plumbers or roofers. "It's much less about facilities than it is about people-management. It's where we spend a lot of our time," he explains.
And just as we come to trust our service professionals—our doctors, lawyers, counselors—with our closest confidences, condo board members often share their intimate desires, and viewpoints, with a trusted manager. However, this close relationship, managers admit, doesn't necessarily translate to any special loyalty.
When trust is high, inhibitions may be down, and board members can be surprisingly frank. "I've had board members who are racist, misogynistic, homophobic… complaining about Hispanics or Jews," Levy recalls. "I had an employee who was a lesbian and someone on the board questioned it. Another manager on our staff is Brazilian, and I have to be careful where I send her. The thing is, our firm has a number of condo properties with a major Brazilian population, so we have staff in the office and on the phone who speak Portuguese. I've actually gotten flak from board members, and even sometimes from (our own) employees, about 'catering to a certain (ethnic) group.' I'm just responding to whatever the community (reflects) and pick the top two languages that are used the most" in that community's population.
As an example, Levy continues, "We picked up a property that is 25 percent Portuguese-speaking, so we created a bilingual project for all communications: the signage, condo docs, notices or newsletters… It's a free service. But we've had some board members complain that we're 'enabling' the residents. Ultimately, they will come around to a vote and support (the projects) I am promoting… but these attitudes can create friction. My biggest challenge is, how I plug in my staff people to the right properties.