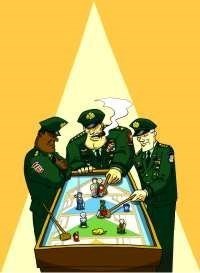 Unless they're self-managed, most urban residential buildings employ professional property managers to handle their books, bid out repair jobs, hire contractors and deal with the day-to-day administrative functions that few unit owners or trustees have the time (or desire) to handle themselves. The property manager is a key player in a condo building or HOA's day-to-day functioning.
So how do managers and boards of trustees work together for the benefit of their building communities? As with most such relationships, it depends on the manager, the building and the expectations each has for the other. By clearly communicating roles, concerns and expectations, the management /trustee relationship can be a rewarding, functional partnership.
Put It in Writing
Every building community is different—and while certain aspects of running them are similar, there are bound to be points at which buildings differ. A good manager will adapt his or her approach to each building in his or her portfolio and find out exactly how that community wants to do things.
"Some boards like to be told every little thing," says Mark Weisman, president of Boston's Brownstone Real Estate, "and some don't. Sometimes, a board will say, 'Don't call us unless the bill is over $500.' Some don't want to do anything themselves. They may not even want to take their trash out—they want us to pay the bills and keep the place clean and just send them a bill every month."
Whatever your building's preferences and expectations, it's impossible for anybody to carry them out if they don't know what those preferences and expectations are in the first place. To ensure that everybody's on the same page, it's wise to articulate expectations clearly and then commit them to print. In other words, put it in writing.