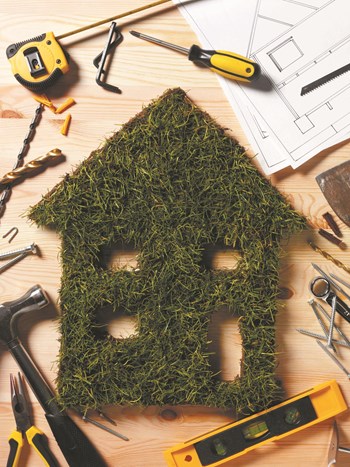 Even before Rep. Alexandria Ocasio-Cortez (D-NY) introduced the Green New Deal resolution to Congress on February 7, the impending consequences of climate change and global warming has been a hot topic (no pun intended). While some may cover their ears and avert their gaze when it comes to things like carbon emissions, sustainable building and green energy, most of us want to know what we can do to live better and healthier while helping to keep our planet hospitable to human life.
This concern extends to residential development and, in turn, to community associations. Trends in green design continue to capture the collective imagination, whether they involve building materials, aesthetics, or big-picture ideas about sustainability and wellness.
Below, we spotlight some of the people, places and projects involved with the broader green residential movement, beginning with four design professionals from varying backgrounds we asked to weigh in on eco-friendly market trends:
People
Frank D. Hodge, Owner of F.D. Hodge Interiors in Boston.
"Today, it's very important to utilize more sustainable and environmentally-friendly techniques and materials. Most everyone is concerned with off-gassing and chemicals coming from paints and other substances. We only use eco-friendly products in clients' homes and, when that isn't possible, we always ensure that the client is out of town while we work.