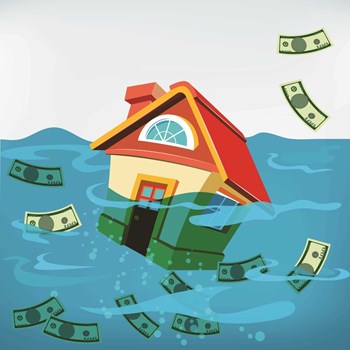 The great majority of co-op and condo residents pay their monthly maintenance fees on time and in full with no problem. People do fall behind on payments sometimes, of course — a temporary cash flow issue or other short-term financial hardship can trip up even the most conscientious HOA member—but even then those folks usually manage to get back on track and catch up.
Sometimes however, the problem is more dire. If late notices and accumulating fines are having no effect, or if the situation shows no sign of resolution, a board must take action – and that action may include foreclosure on the unit in arrears.
Reasons for Foreclosure
The real estate bubble peaked in the middle of the last decade. Prices rose astronomically, inflated by banks eager to dole out enormous loans to buyers whose ability to make monthly payments was suspect, and eventually the system burst. The collapse of the real estate market had ripple effects throughout the economy. Lehman Brothers and Bear Stearns also collapsed, exacerbating a recession. Massive layoffs fueled more foreclosures, which hurt the already-reeling market.
We are still dealing with the aftermath. Condo associations, because they depend on the viability of the individual unit owners, are particularly vulnerable to foreclosures. Boards must be vigilant and keep on top of the financials in their condos.
"It's the result of the economy right now," says attorney Janet Aronson, a partner with Marcus, Errico, Emmer & Brooks, P.C., in Braintree, Massachusetts. "We used to have a few foreclosures. Now we have thousands."