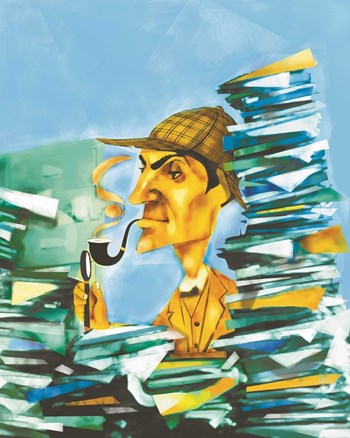 It often arises suddenly. And when the telltale signs do appear, the problem has likely been years in the making. "It can come up any number of different ways," says Charlie Perkins, senior partner of the Westford, Massachusetts-based law firm Perkins & Anctil, P.C.
"Sometimes you'll have a new sheriff in town—whether it's a new management company or a new board—and they…look at some of the checks and they seem to have signatures on the backs, or they were signed over to third parties…. Those are the types of things that cause concerns in associations and often lead to people saying they've got to go back and look at the records in a more comprehensive fashion."
Not Always the Economy
When those signs do appear—the first subtle hints of condo fraud—a forensic audit of your association's books will likely be in order. But handling such an undertaking effectively, and with minimal expense, requires good decision-making upfront. And preventing a future occurrence means understanding the psychology of fraud—the ways it can occur on a condo property.
"The economy gets blamed for a lot," says Stephen Pedneault, principal of the Glastonbury-based Forensic Accounting Services. "Here in Connecticut, we have two casinos. They seem to get blamed a lot. But a lot of what I see has nothing to do with the economy or the casinos. It has more to do with our society as a whole." Pedneault, a seeming encyclopedia of fraud-related statistics, says ninety percent of his cases are prompted by nothing more than a feeling of entitlement. "There's no underlying alcohol or drug or gambling or economy-driven motive behind it. It's just they wanted to lead a better lifestyle," he says. "When we have somebody who's been stealing for fifteen years, it's kind of hard to blame the economy on that."
I think it's just a function of greed," remarks Michael Brooder, a certified public accountant, who serves as partner-in-charge of the Hartford offices of Marcum LLP. Brooder says he often sees condo-related frauds begin very small. "And, depending on the type of scheme they're trying to pull off, eventually they want more and need more or they need more dollars to cover it up, and it kind of explodes into something out of control. And that's where the red flags come out and hopefully the monitoring process or the auditors can pick that up."