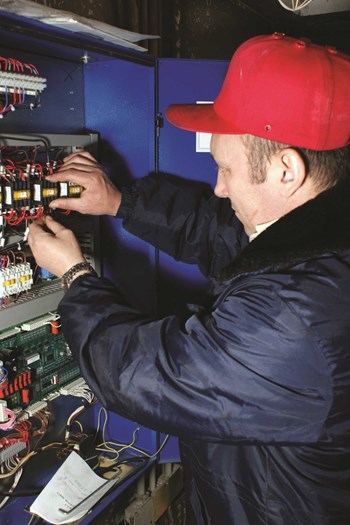 Every resident living in a building with more than two stories understands the convenience an elevator affords. While antiquated forms of the modern elevator date back to Ancient Rome, the first passenger hydraulic elevator was installed in New York City in 1857. Since then there have been many updates in the industry.
"Looking at elevators from a hundred years ago to today is like looking at a Model T opposed to a 2011 car model," says Brian Black, a code and safety consultant for the National Elevator Industry Inc., a national trade association representing the interests of firms that install, maintain and or manufacture elevators, escalators, moving walks and other building transportation products. "In the last 20 or 30 years, the biggest change is that all elevators are computer operated. So often, performance is based on the software and how it interfaces with the machinery."
If properly maintained, the majority of elevators have a life span of 20 years; in some cases, newer models can have a life cycle exceeding three decades. For those high-rise buildings with older elevators still in operation, maintenance issues are often experienced for a handful of reasons. In some cases, parts are outdated or companies have gone out of business.
"Most of the older elevators in mid- and high-rise buildings have the old mechanical relays. These older systems are prone to breakdowns and they are getting harder and harder to get repaired," says Michael Pasquino, senior portfolio manager for Barkan Management Company in Boston. "These constant breakdowns start adding up in cost. Parts are getting hard to find. When an elevator company does a replacement in an old building, they keep many of the old parts to use on elevators with these old relays."
Safety First
According to Consumer Watch, there are an estimated 900,000 elevators in operation in the United States, each serving an average of 20,000 people per year. This equates to 18 billion passenger trips per year. As with all statistics involving transportation of humans, higher frequency results in more accidents.