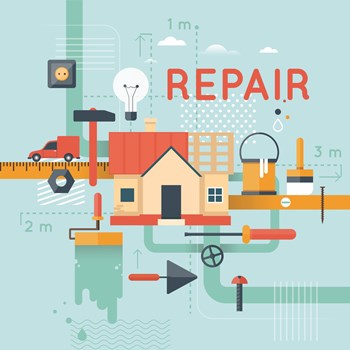 There are a lot of machines and pieces of physical equipment that contribute to the functionality of a residential complex, whether that property is a condominium, cooperative, or a homeowner's association. These items vary in complexity from fairly simple to mind-bogglingly complicated, and no board of directors or board of managers, who are usually volunteers, and have their own lives to run—can be expected to have in-depth knowledge about all of them. Combined with the often high price tag on many of these machines and systems, this can cause a board to put off looking into potential upgrades or overhauls until something goes awry, at which point the property as a whole may suffer.
While a qualified property manager may see to it that building systems are examined on a regular basis by specialists, there's still such a wealth of options out there that it can be overwhelming to assess which systems—from boilers to HVAC to solar panels to ventilation—are best for your association given its specific needs. Here's a place to start.
Brass Tacks
In 2016, an association with some extra money and a desire to replace some outdated equipment that may no longer be functioning optimally has many choices. Especially with an increased spotlight on green energy and sustainability in vogue, much newer technology is focused on saving the planet while saving the buyer money.
The first step is to ascertain whether a systems upgrade is even appropriate. That starts with information. "You should be benchmarking your building's energy and water usage; that will help account for weather differences," explains Fritz Kreiss, a nationwide energy consultant and president of Alternative Utility Services, Inc. "When you see the weatherized volumes, it will tell you that something needs to be looked at. And age of the equipment also makes a difference. Chillers older than ten years should be looked at because the efficiency of today's models is vastly improved."
"Boilers are the same, and need regular combustion tests and tune-ups," Kreiss continues. "Properties that have an older, large boiler and use a side-arm heater in the summer to make domestic hot water can offer a good opportunity for your property." AUS is licensed to operate as a competitive electricity provider furnishing aggregator/broker services in Maine, and licensed as an electricity broker and gas retail agent in Massachusetts.