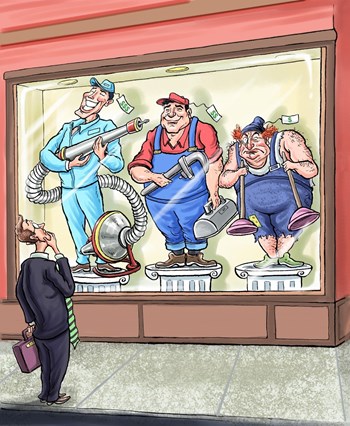 The day-to-day costs of running a multifamily residential building are significant. There's the fuel oil, electric, cleaning supplies, equipment maintenance and service calls for repair and upkeep. Then there are the insurance costs, landscaping, trash removal, snow removal, advertising, property taxes, and maintenance fees.
In today's economy, the price of many of these items has gone nowhere but up (and up and up). "The rising costs of fuel and electricity are impacting everybody, and costs to a property-sharing common expense can and have changed substantially, leaving many with a deficit at the end of the year," says Kerri Bonariggo, director of residential sales for Gordon's Woods Condominiums in West Roxbury, Massachusetts.
As an example she says, "an association I work with and meet with regularly had the phone lines for the fire alarm system and elevator emergency raised by $30 per month. If you are not regularly monitoring every bill that is received, these small adjustments add up to large dollar amounts quickly."
Costs should always be on the forefront of a manager's mind and there may come a time when the budget has to be tightened. The bottom line to managing an association's bottom line is to do what anybody does when hit with too much month at the end of their money: Evaluate spending, cut costs and look for better deals.
Evaluate Spending
Evaluating current expenditures is the first step in determining whether or not any spending is out of control and if changes are needed to rein it in. "This may sound silly, but we see how [our spending] is compared to our budget…and if we're within budget, we think we're usually doing pretty well," says Mark Luckman, CMCA, AMS, a senior property manager at Thayer & Associates Inc. in Cambridge, Massachusetts. "The red light comes on when we're noticing a line item that exceeds the designated budget for that year."