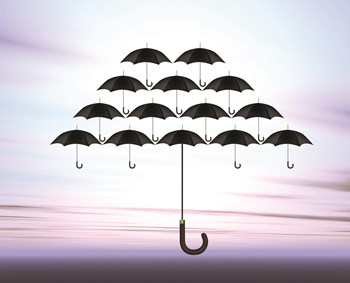 A frantic phone call is received at 2 o'clock in the morning from a condominium. Water is cascading through three floors of Building 12, a 30-unit building. At least six units (two per floor) have experienced extensive damage, and the common hallways on all three floors are also a mess.
The alarm system is blaring (or it's inoperative), and the occupants of the 24 apartments that were not directly in the path of the inundation are without power, as the water has knocked out the main electrical service panel in the basement. What's your "game plan" at this time? It's obvious that a contingency plan to grapple with this scenario should have been developed beforehand.
This short article will list four steps that can be employed to help bring some relief and order to this chaotic and confusing time. Many of these steps are self evident, and require only a little common sense, but during times of crisis, rational thought may be in short supply.
Locate the Cause
First, it is necessary to locate the cause of the problem, and take steps to rectify it. Locate the broken pipe or overflowing toilet, and find the closest shut-off valve. An electrician should be brought in immediately to locate the problems associated with the alarm system and electrical panel, and restore service to both those components. This should enable the residents of the other 24 units to remain in their apartments.
Second, your own maintenance crew, or an outside disaster restoration vendor should be contacted and assembled. The advantages of engaging the services of loss mitigation companies include trained personnel, appropriate commercial grade equipment (for water extraction, drying, generators, etc.), and experience with interacting with insurers. Also, an independent entity may have more credibility with an insurance company when it is time to justify the work you did to remediate the loss.