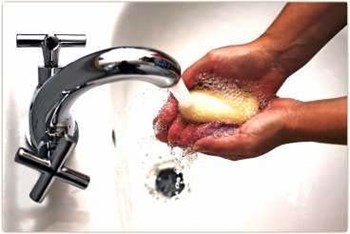 The concern spread this fall like a highly-contagious disease. Schools across the nation were closed so that cleaning crews could sweep through with disinfecting agents after a number of students developed staph infections, and two students in Virginia and New York died. People from Waltham, Massachusetts, to Seattle, Washington, worried about deadly outbreaks.
The culprit behind the scare: Methicillin-resistant Staphylococcus aureus, more commonly known as MRSA. A bacteria that stands up to methicillin and other antibiotics, MRSA is most frequently found in hospitals and other healthcare facilities, such as nursing homes. But it made headlines this fall when it affected people in schools and other non-medical settings.
Cause for Concern?
Suddenly, Americans were familiar with a new term: CA-MRSA, or "community associated MRSA." And the question arose: Should your community association be concerned?
The United States Centers for Disease Control (CDC) notes that while 25% to 30% of the population is colonized with staph (meaning that bacteria are present, but are not causing an infection with staph), approximately 1% is colonized with MRSA. Staph or MRSA infections in the community are usually seen in the form of skin infections, according to the CDC, and outside of the healthcare setting, can occur in otherwise healthy people.
School officials across the nation who became alarmed when students showed signs of MRSA infections — and students in New York and Virginia died — concentrated on one area of their buildings: the gymnasium and its attendant locker room.