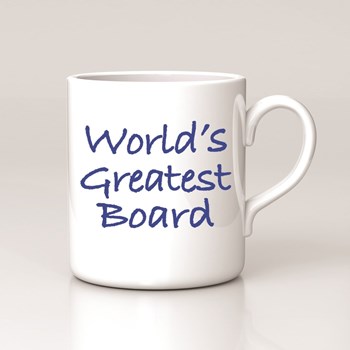 Articles in this publication, seminars like those offered at the New England Condo Expo, and, of course, television news broadcasts, often focus on problems that face condo associations—legal issues, maintenance concerns, special assessment fees, and so on. As a result, it's easy to overlook the victories that can emerge from trying times. Here's a welcome dose of inspiration: Extraordinary boards that are committed to the betterment of their communities and willing to invoke an often-scary word ("change") with an eye toward both short- and long-term successes.
Take Brook House Condominium in Braintree, Massachusetts. In addition to its 2014 Association Excellence in Service Award for Landscape/Community Beautification from the New England Chapter of Community Associations Institute, which it received for implementing an extensive two-year exterior upgrade project, Brook House tackled a wellness issue.
Steve Holt, who became a board member in 2012 and was elected chair in 2014, shares the story of how Brook House became smoke-free. In 2013, Holt, another board member, and several other residents formed a committee to explore the options relative to a smoking ban beyond the existing one for common areas. The initiative required an amendment to the condo docs, which needed the approval of more than 50% of the beneficial interest of the condo trust. The committee did its due diligence by gathering information about smoking bans in other communities and holding open meetings with expert guest speakers.
Holt explains that the board then approved the dissemination of a survey to gauge interest and propose options. "We were gratified that the response to the survey was very large (more than two-thirds of the beneficial interest) and the overwhelming opinion was for a total smoking ban," he says. From there the board worked with an attorney to amend the documents for both an immediate ban and a two-year grandfathering provision. "We announced that we would be allowing up to six months to gather more than 50% approval, after which time the amendment would be considered to be defeated if 50% was not obtained, but the amendment achieved 50% approval in little more than one month." By November 2014, Brook House was smoke-free.
In the Bank
Some boards are tasked with righting a ship that's gone financially adrift. Day Mill Condominiums in Templeton, Massachusetts, is addressing number of issues relative to overall financial stability, reserves, and road completion. Board president Matt Ward says they're taking the pragmatic approach of "saving what we can each month while still actively maintaining our property." Day Mill's road project is high priority, but the board is taking care to go about it the right way (i.e., with the help of experts). Initially they'd gotten a bid without knowing how to properly create an RFP; they've since hired an engineer to issue the RFP, review the bids, and make a selection recommendation to the board.