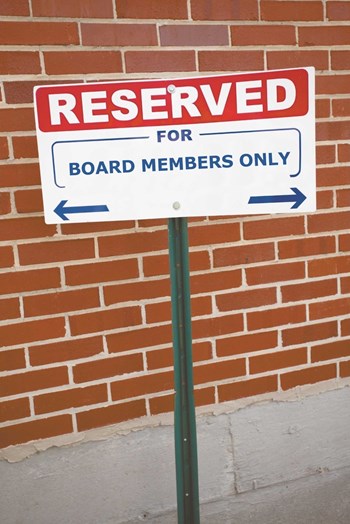 There's nothing worse than dealing with someone who has let their power go to their head, and when you're talking about a co-op or condo board member who starts to act above everyone in the community, huge problems can arise.
Serving on the board does not give trustees the right to operate under a different set of rules than those the rest of the community has to follow. There should be no preferential treatment for parking spots, flouting pet rules, or fast-tracking of their own improvement projects.
A board member, after all, has a fiduciary duty to manage the property and financial well-being of the cooperative or condo for the benefit of the shareholders or unit owners.
A fiduciary relationship exists when one party puts its trust in another party and grants to that second party a degree of influence and power. There is the understanding in a fiduciary relationship that the second party has a high level of accountability, including moral accountability, to the first party, and that the second party—the fiduciary—will put the best interests of the first party above their own.
"It's really something board members need to address and be familiar with," says Attorney Michael Merrill of the law firm of Merrill & McGeary in Boston. "Board members have to understand the general principle that the condo docs, the rules and regulations apply to them just as they do to everybody else."