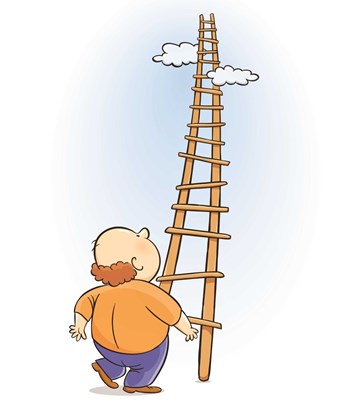 A small-scale project is pending, and the management company is considering proposals or bids from several local contractors. The job could be as basic as trimming shrubs, staining decks or wiring some new lighting, so it's no wonder that the perennial question from board members or trustees arises: "Why can't our guy [the on-site management or maintenance staff] just do it?"
Mark Mediate, president of Mediate Management Co. in Boston, says it's not unusual for trustees to look to their on-site managers or maintenance staff when a simple-looking repair or maintenance project comes up, figuring that jobbing it out will cost more. The first issue to decide, he says, is, "Who's in charge? … Ultimately, the board makes the decision about who does what project, and who manages a project."
Assessing the on-site staff's ability for completing minor repairs or installations may be straightforward, he notes, but when a job gets more complex, a project manager will be needed to hire dependable contractors or vendors, do scheduling, acquire permits and monitor all activities. "You might have a property manager with the skills to serve as a project manager," Mediate says, "but things can go awry if staff doesn't have the [proper] skills. We assign our employees to certain jobs… depending on their résumé. For instance, we have a maintenance manager at a South Shore property and he has an engineering background."
"I advise boards to decide on the nature of the project… What's the scope and who is going to take care of what," he adds. "Even if you have a site manager with construction or project management skills, any major project can take up to 10 or 20 hours per week of that person's time," interrupting that manager's regular duties.
Mediate describes a situation his firm had with an association board in a Boston-area high-rise building. "It had about 180 units, and the windows needed caulking. We provide an on-site superintendent for this property, and were ready to figure out what was needed, then assign appropriate staff time or get the specialized contractors… whatever was called for. The trustees went ahead and found somebody on their own. We were concerned because there was no plan included for safety controls or swing staging, but if the trustees take responsibility for it, then it's not our problem.
"We had recommended a review and repair for the entire building… it was due, but the guy they hired just did patch jobs, fixing only where there had been complaints. As it wound up, he apparently covered the weep-holes at the bottom of the window frames, and then that had to be fixed. Plus, there are very specific caulking compounds--as well as preparation--for wood-to-masonry surfaces." Mediate relates that the trustees are now realizing this project won't see a successful ending anytime soon.
He contends that "the biggest part of any job is educating board members, convincing them that they cannot wear their 'unit-owner's hat' when making board decisions… They must think beyond their own unit and consider the impact of their voting actions on the entire community. So while we [managers] can make recommendations, it's the board members who have to make the decisions. We get them the information they need and offer all the choices [about a project] ahead of time… and like any savvy consumer, they have to be involved."
Adding to the challenge, Mediate says, is that, "a lot of times, they have never had experience with a construction project, so you explain everything."
Learning the Hard Way
Attorney Gary Daddario, partner at the law firm of Perkins & Anctil, based in Westford, Massachusetts, can identify with the caulking job that went wrong at the above-mentioned high-rise condo. "I've done it myself… in my own house, I fixed some caulking around the windows. As it turned out, there are many different types of caulking materials and the one I used didn't work—water went right through it.
"It just shows, even when a job appears to be simple, if there's a lack of expertise," he adds, the results can backfire. "Also, when you do it yourself, you're denied any recourse if the job goes wrong. With a professional vendor, you have a contract… you can make a claim if results are not satisfactory. If you want to be protective of the association, you have to put jobs in the hands of professionals so you'll have some recourse."
Daddario says he sees most "do it yourself" attempts at small associations that don't have management companies. He recounts one example "where the board decided to purchase their own snow blower, and a tenant in one unit offered to operate it. Not only are they at a risk for safety, but now that tenant is gone and they're fighting amongst themselves about who's doing the snow blowing… even where to store the thing.
"Sometimes board members want their lawyers to say it's okay to use their own guy, for repairs or routine maintenance. My recommendation is always, 'don't do it… just pay a contractor' …the liability alone could be crippling if someone is working on the condo property as a vendor when they're not a professional hire," Daddario says.
"Imagine 'your guy' falling off a ladder—you're all done. Does your association have funds on hand for medical bills alone? Or a budget for litigation? If someone sues you and gets a judgment, there could be a lien on all units in the community, and that becomes an extra assessment."
It's All About the Contract
For anyone working on your condo property, "there really has to be a contractual understanding from the get-go," insists Harry Bilodeau, president of Bilodeau Property Management in Providence, Rhode Island. "Smaller associations and even small management companies might not anticipate the kind of problems that can rise [without contracted vendors]. You have to clearly sort out the scope of work, including payment schedules. Our firm will bring in outside engineers, who act as a fulcrum for using professional, insured contractors."
Bilodeau cites a situation in which "an association with over 50 units had a routine, capital project, and a trustee knew someone with a small contracting company… I'd say this would be okay if it's controlled by a project manager, but the board decided to hire them directly instead of paying a management company or a project manager to oversee the whole project." The job wasn't completed correctly and things went from bad to worse in a series of mishaps. "They've had trustees who've quit… one even wants to move out," says Bilodeau.
When it comes to construction work, he adds, "Everything is more complicated now" with permitting, certifications, insurance and employment issues. Regardless of which tradesmen or vendors are doing the actual work, "our job, as a management team, is to inspect the quality of work and make sure it's done correctly."
"A staff person should only be asked to do jobs they're licensed to do," Bilodeau notes. He refers to a case in Connecticut in which a property manager got into a lot of trouble because he had his maintenance person work on an electrical breaker panel; mistakes were made and it started a fire in the building.
"The 'Jack of all trades' is obsolete," Bilodeau continues. "At our company, we have a licensed plumber and electrician on staff, and we still use subcontractors who are in the field, for specific jobs. If there's a general maintenance person on staff, that person can be helpful for emergencies, but it must be spelled out what tasks that person is able, and allowed, to do. Plus, it must be clear who assigns work to that person."
Bilodeau says, "All our staff works for us," and points out that most associations have ceased to employ their own management or maintenance staff, and have transferred that role to management companies. Some associations may have had their own maintenance personnel before they enlisted the services of a management company. If that personnel stayed on board, he or she became the employee of the new management firm. "A major advantage," Bilodeau states, "is that trustees can always change a management company or a contractor, rather than have to deal with a permanent employee."
Giving Up the HR Duties
The trend for association boards to leave all staffing to a management company is worth noting, Daddario agrees. "With their own employees on a property, trustees are getting into the realm of human resources. When a management company is the employer, then they are responsible for staffing … plus, they have access to a network of qualified contractors. They take care of legal requirements and details such as insurance. This offers an extra level of insulation before the association can be implicated in an employee's claim. I advise associations about these risks… Still, on small projects, some trustees have been willing to take the risk."
Taking on some risk in order save a few bucks is one thing, but what about the aggravation factor? Daddario notes, "Ultimately, like at that [afore-mentioned] association, no one wants to do the snow blowing. I'd say, before they start to pay lawyers and go to court over this thing, it's cheaper to just get rid of the snow blower."
Marie Auger is a freelance writer and a frequent contributor to New England Condominium.