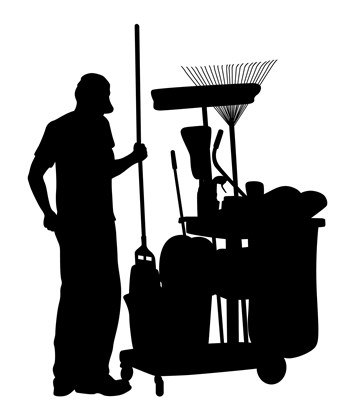 Whether we rent, own a single family home, or have purchased a condominium, the nagging question is always, "Who's going to take care of this mess, problem or situation?" For condominium unit owners, the answer to that question varies.
Sometimes it may be the superintendent who "oversees all maintenance-related activities on the site, troubleshoots all property systems, and performs or oversees repairs," according to Kim Brauer, vice president of TDG SignatureTM, the urban luxury division of The Dartmouth Group in Boston and Bedford, Massachusetts. At other times, it may be the custodian or janitorial staff whom Laura Waldrop, vice president of Barkan Management in Boston, says is responsible for items such as "cleaning, vacuuming, and generally ensuring that the building is clean and tidy."
Occasionally the services of a building engineer are required. This is usually someone with specific expertise such as a plumber or electrician, who is hired to come in when there is a specific problem which only a licensed technician can fix.
24 Hours a Day
Which of these people, when, and how many are on-site at a condominium property may differ from site to site. Whitney Moran, director of human resources at First Realty Management Corp. out of Boston says, "We will staff a building how the owners or association governing board desires; however, one commonality among all of our managed properties is that someone is always on call 24 hours a day, seven days per week."
David Abel, senior property manager at First Realty, adds that "most condominium communities of 100 units or greater have a full-time maintenance person."