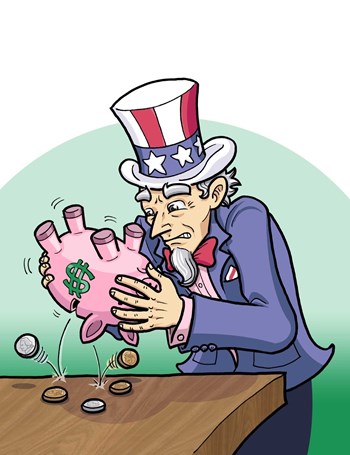 Even while faced with massive deficits, the governors of each of the New England states have pledged not to raise taxes in their proposed fiscal year 2011 budgets. While this is good news for taxpayers in the short run, no new taxes in 2011 comes at the price of cuts to city, town and state services and added pressure on future administrations to raise taxes.
Despite a $2.7 billion budget gap in fiscal year 2011, Massachusetts Governor Deval Patrick claims to have found the means to balance the state budget without raising taxes or reducing funding for critical statewide programs or aid to cities and towns.
The governor's $28.2 billion budget proposal relies on $800 million in spending cuts, some one-time revenue sources and $600,000 million in federal funds. Critics of the budget have seizedon this last item, as the federal aid has not yet been approved.
According to Michael Widmer, president of the business-backed Massachu-setts Taxpayers Foundation, "If that passes, then this budget will hold together. If it doesn't, then we'll have to find an additional $600 million in cuts."