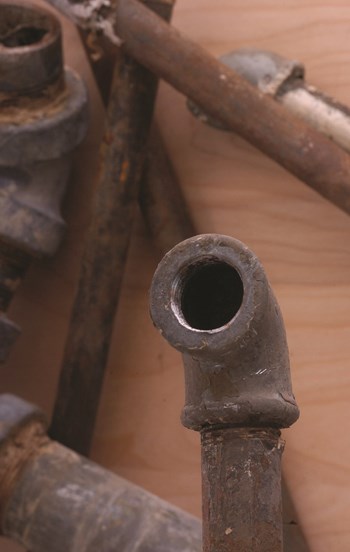 While Flint, Michigan may have been the highest profile case of water being contaminated with lead in recent years, lead is an issue that water systems across the country have to navigate and monitor closely.
Earlier this year, elevated levels of lead were found in the drinking fountains at two Boston public schools; the fountains were shut down, and two school department employees were placed on administrative leave. In June, Massachusetts regulators announced that 20 school districts in the state had levels of lead that were above regulatory limits in their water.
And the problem is not limited to schools. In August, hundreds of homeowners in Newton, Massachusetts, received notices that the service lines to their homes might contain lead.
Similarly, according to Florida Today, almost 50,000 people in that state were potentially exposed to unsafe lead levels in drinking water between January 2012 and June 2015. In the past several months, there has been a barrage of similar news stories about lead-contaminated water.
The crisis in Flint, Michigan originally began in April 2014 when officials changed the water source from Lake Huron and treated rivers in the Detroit basin to the Flint River, from which officials had failed to add anti-corrosive measures. Thereafter the drinking water had a series of problems that culminated in lead contamination, creating a serious public health danger. The corrosive Flint River water caused lead from aging pipes to leach into the water supply, causing extremely elevated levels of the heavy metal.