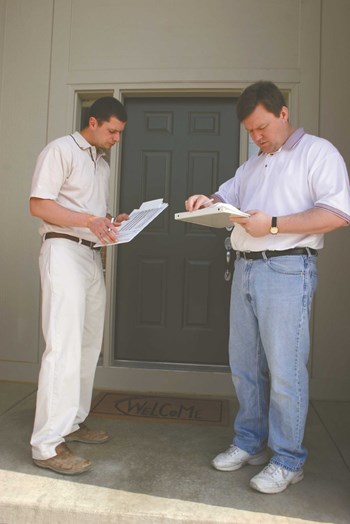 As the ideas of energy efficiency and "green" buildings keep growing, associations and managers often want to know which energy-efficient improvements make the most sense for their buildings—it might be compact fluorescent lights, energy-efficient tinted windows, or maybe, green roofs or more efficient heating and cooling systems.
But how does one find out what measures make sense for a particular building? One good way is by an energy audit. In an energy audit, or assessment, an expert or a team of experts goes through a building, using various techniques to determine what can be improved. They look at lighting systems, water conservation, the building envelope, refrigerators and any number of things.
Benchmarking, as it is known, is a more recent innovation. Using a computer program called Portfolio Manager, a manager can track energy usage in a building—or even among several different buildings—to find out if and when spikes in unneeded energy usage are occurring.
To date, the use of benchmarking has mainly been commercial. For both National Grid and NSTAR, according to their spokespeople, benchmarking is not part of their regular multifamily assessment program. National Grid's Whole Building Assessment (WBA) benchmarking program is for commercial, not residential, users.
However, in New York City, the new Local Law 84 has mandated the use of benchmarking in multifamily apartment buildings by 2013, and similar efforts are under way in other cities. There, existing multifamily buildings, based on their size and other factors, are assigned a performance target. Implementation of an energy-saving plan and achievement of the target can make the buildings eligible for incentives from the New York State Energy Research and Development Authority (NYSERDA).