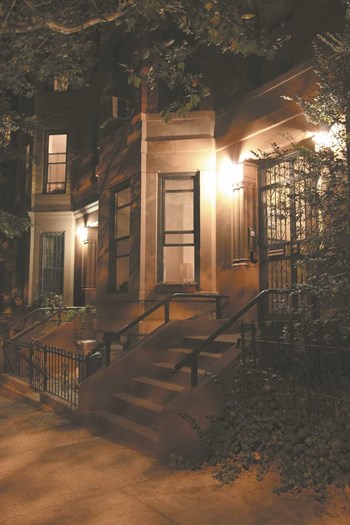 As the ubiquity of the condo "green" movement reaches even greater heights, many property managers find themselves searching for new ways to spruce up their operations. And with the continual advances in lighting technology—each more revolutionary than the next—it may well be time to look again at your property's exterior lighting.
Common area lighting, understandably and unavoidably, will often comprise a large portion of a property's energy budget. Yet experts say many options exist to lower your energy bottom line. And while some changes relate to the lighting technologies themselves, many others involve nothing more than adding new information to your management arsenal.
Use Common Sense with Lighting
"Good lighting decisions consist of three components," says Dan Rozell of New York's Department of Environmental Conservation. "Determine when lighting is necessary, choose the right fixture, and choose the right light source. Common sense dictates when lighting is necessary."
Such common sense tactics, say experts, include reducing energy consumption and controlling light pollution—reducing the amount of wasted light. Yet lighting designers note that common sense is often unheeded in amateur lighting installations, as managers tend to over-light their condo properties—putting out more light than is necessary.
"People think that if they put twice as much light, it's twice as safe or better—which is not true," says Glenn Heinmiller, IALD, LEED AP, LC. As a principal at Lam Partners, an architectural lighting design firm in Cambridge, Massachusetts, Heinmiller works often with new condo construction, and sees the same mistakes made continually in associations of all types. "If you play music twice as loud, it doesn't make the music any better. If you have a really nice dish at a fine restaurant, having twice as much food on the plate doesn't make it taste any better. It's the same with lighting. Once you achieve a certain level, having twice as much doesn't get you anything—except wasted energy."