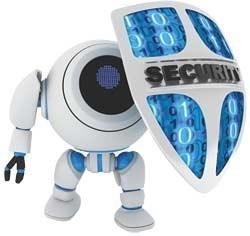 It's not surprising that residents are more willing to invest in security for their home sweet home than they might be for other expenditures. Even in today's difficult economy, providers say there's little disagreement about choosing the latest and the greatest system—live or alarmed—that associations can afford.
High-end technology is popular, within reason. The manager of an urban complex of multifamily buildings, set in a challenging environment, has far different concerns than the person responsible for safety in a suburban enclave of single or attached residences, so security depends upon a variety of issues. Providers need to establish the most cost-effective combination of security measures at each location, balancing resident preferences with safety.
These days, in-home cameras monitor activity, and phones control entries, lights and appliances. It's easy to look like you're home when you're not. But how do managers decide which technology works best for the entire area? There are no rules—deciding takes consultation with experts, site inspection and discussion with residents.
Delay Doesn't Pay
Robert Kravets, president of Realty Corp. of Boston, says waiting until there's an incident, possibly serious, is not the way to start. Most properties don't need major security beyond door locks, lights, etc., but there are exceptions. "We have one property that's extremely security-conscious; they have all kinds of (electronic) stuff and have for 30 years. We've had security evaluations done by security people, alarm companies. They used to have incidents there all the time, and they haven't had them for a really long time now. That's partially because the makeup of the area around the property changed, and because we have a tight system there."
These clients initially thought technology would replace the cost of live security personnel. "After seven years, it turned out it could not be done," Kravets says. People depend upon security guards to be there, regardless. "They want another person around to run and check things out. You need someone to say 'Help is on the way,' or keep them warm from trauma. You can't do that through surveillance."