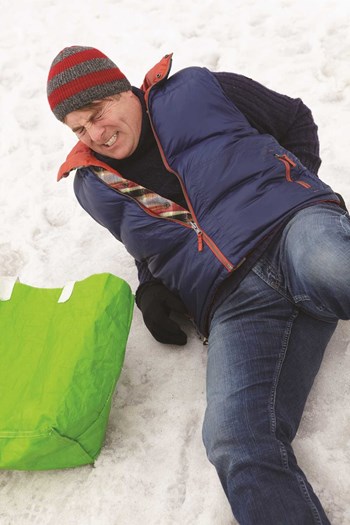 A billboard brags about a car with "all-wheel-drive for the winter months and a sunroof for the summer ones," and New Englanders smile knowingly. Nevertheless, the fact is that Northeastern winters can be serious business, and for few more so than for property owners and homeowner associations.
Snow and ice are, it turns out, a multifaceted challenge. For example, the snow in 2010 was relentless, and as the snowflakes fell, concerns rose about where to put the snow; about ice dams; and, in Massachusetts, about what, exactly, an association's responsibility is when it comes to removing snow and ice in a timely fashion.
Great Expectations
For Massachusetts associations and other property owners, 2010 was not just a snowy year, but also one that brought changes to laws about snow and ice removal requirements. Previously, Massachusetts law contained wording about the "unnatural accumulation of snow and ice" which developed in case law over time. According to this wording, if, for example a large pile of snow or sudden sheet of solid ice formed that seemed to be out of the norm, the property owner would have to take action: Shovel, sand, use salt. Otherwise, if the accumulation was the natural result of the snowfall, it was not the owner's immediate responsibility.
But then, in 2010 a man named Emanuel Papadopoulos slipped and fell on the ice in a Target department store parking lot and sued the company. Ultimately the court decided that distinction between "natural" and "unnatural" accumulation was false, and threw out that long-standing wording.
"Now," says Attorney Frank Flynn, managing partner at the law firm of Downing & Flynn in Boston, "people need to know that if there is snow and ice, the property owner owes a duty to everybody—all lawful visitors—to use reasonable care to make the property reasonably safe."