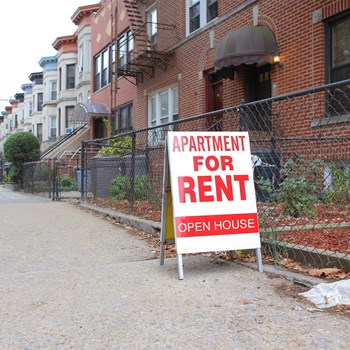 In March of last year, The New York Times reported on an emerging money-making venture among some co-op and condo residents: renting out their spaces for an hour or two at a time to various users, often finding customers through third-party apps and websites such as Splacer, Peerspace or Thisopenspace. How these sites help residents capitalize on their real estate both literally and figuratively is summed up by the Times as follows:
"The sites operate much like Airbnb. Hosts list their property online, uploading photographs, a description of the space and the rental price. All three companies charge hosts a commission. Peerspace and Thisopenspace charge the guests a fee, too. These companies are tapping into a trend that has become a hallmark of the so-called sharing economy: With a clever app and a smartphone, everyday objects in our lives can become viable revenue streams."
But while inhabitants of cushy apartments may see all of this as a quick and easy way to monetize their apartment space, others fear that hourly rentals are little more than a means of subverting existing regulations, while opening up a condo or co-op community to an array of liability headaches.
Securing the Scene
One of the more obvious concerns that comes with gig-based apartment rentals is safety for the contents of the apartment, the owner, the common areas, the neighbors – you name it. While the aforementioned rental sites and apps claim to cover both renters and owners via the companies' own liability insurance, that won't stop less-responsible competitors from maneuvering around the rules – or enterprising owners from cutting out the middleman, at which point serious problems can ensue.
"There are several issues here," warns Phyllis H. Weisberg, a managing partner with the New York City law office of Montgomery McCracken Walker & Rhoads LLP (she was interviewed for the previously-cited Times piece). "One is the security. If somebody is leasing out their apartment or subleasing it in a co-op, there's an application process; the board has some understanding with whom they're dealing. But if the apartment is being rented on an hourly basis, you'll have all kinds of people coming in and out. I've heard of situations where people offer their apartments to hold baby showers, or things of that nature. And with that comes noise. These attendees presumably do not live in the building, so they're unlikely to give a damn. They won't instinctively respect the rights of those who do live there."
At the very core of cooperative living is a peaceful coexistence with many neighbors; a homeostasis that renting out a unit hourly may well violate. "There really could be an adverse impact on quality of life for other people," Weisberg points out. "Why would someone buy an apartment in an co-op or condo if they knew that someone next door was offering these hourly rentals? Atop that, I think that in most cases, these rentals will run afoul of the proprietary lease in a co-op or the bylaws in a condo, in addition to zoning and the certificate of occupancy, because you're basically running a business."
The Law of the Land
Even if a resident could establish a dynamic whereby they rented their apartment in short shifts without causing any disturbance to the rest of the building, that tranquility would only go so far, if the practice is forbidden by the building's governing documents, or by local law.
Thomas O. Moriarty, a principal with the law firm of Moriarty Troyer & Malloy LLC, in Braintree, Massachusetts, acknowledges that in his area at least, there is no law that specifically prohibits the rental of a condominium for an hour at a time. "However," he says, "it is likely that in a residential condominium the governing documents would limit the use of the unit specifically to residential purposes. It's difficult to imagine a circumstance in which a party renting a unit for an hour or two would be doing so for such a purpose. Certainly the rental of a unit to allow a commercial photo shoot is not for residential purposes. I suppose that a unit owner could rent their unit for an hour or two to a person who wanted to cook dinner, take a shower, or watch TV – but that scenario is highly unlikely. Even then, a rental for such limited purpose, for such a short time, without an overnight stay, would not likely be viewed by a court as the residential use contemplated by the governing documents."
Governing documents also frequently have very specific language as to the length of rentals that are prohibited in a building. "Most governing documents restrict short-term rentals of units, which are typically defined as leases for a period of less than 30 days or six months," explains Anita Jahanban, an associate at the Bolingbrook, Illinois office of law firm Tressler LLP. "The growing trend has been for associations to amend their governing to documents as to render their leasing provisions even more restrictive, including requiring leasing to be for a period of at least one year."
Take Care
Should both an association and local ordinances allow for extremely short-term rentals for any given use, it is essential that the owner doing the renting take every precaution, as they're opening up both themselves and the association to a range of liability issues.
For starters, the unit owner must closely monitor the activity going down within their domicile. "If a short-term rental is permitted based on the association's governing documents, then it is recommended that the owner/shareholder be present during the rental period," says Jahanban. "Owners are responsible for the actions of their guests; if damage is caused to the common elements by a short-term renter, then the owner will be held responsible for the damage. If the owner is present during the short-term rental period, then the risk of damage occurring to the unit or the common elements is minimized."
"Using that aforementioned example of a residential loft space being used for a commercial photo shoot, or any other commercial purpose, there are exposures to the board and the organization of unit owners," notes Moriarty. "Assuming there is a restriction limiting uses to residential purposes, the board may have a duty to enjoin the violation. Another unit owner may be able to sue the board for failing to enforce the provision. A failure to make attempts to prohibit activity which violates the governing documents could result in a claim by a unit owner for any harm resulting from the board's failure to act. That harm could include a diminution in value of its unit, loss of use and enjoyment of its unit, or other harms.
"In addition," Moriarty continues, "the board may incur costs and fees in connection with defending against such claims. The most significant exposures come from the indirect consequences of allowing the activity to continue. If a board is aware of any conditions on the common areas that present unreasonable risks to the safety and security of the unit owners, and the board is in a position but fails to eliminate such unreasonable risk, that board could be liable for the consequences of that condition. Whether the entry gained by a person renting the unit hourly creates such a risk, or is any different than allowing entry to a friend to hang out in the unit for an equivalent amount of time, would likely be one of fact for the jury, but it certainly creates a potential exposure for the board. In addition, if a unit owner is making a commercial use of a residential unit by the hour, any casualty loss that occurs may not be covered by the association's insurance policy. So, if the photographer's lights cause a catastrophic loss, that may not be covered. And had the board known about it and allowed the hourly rental for commercial purposes, it might be sued for negligence."
David R. Dahan, a partner with the law firm of Hyland Levin LLP in Marlton, New Jersey, adds to this scenario: "You have to be mindful that, if someone is coming in for a photo shoot, they're going to have some equipment. It's not uncommon for an association to charge someone a deposit to cover any damage when someone is moving in or out of a unit. If you're living in a high-rise, typically you'll have a service elevator that is being used to protect the the residents' elevators from scratching and so forth. But in general, renters could cause damage; they could steal things – not only from the unit owner from whom they're renting, but from a neighbor. You don't know how well these people have been screened. So to me, those are all liability issues about which I would be very concerned.
"If a board were going to permit this, then there should be some regulations and rules in place," he continues. "You want to make sure they provide proof of insurance in advance, as well as that security deposit to offset any damage. You may want to prescribe a particular rental agreement per unit, with certain clauses that would indemnify the association from any and all liability from whoever is using the unit."
Risk Versus Reward
After reading all of the above, the question on the mind of any would-be hourly renter should be: "Is it worth it?" For the individual, the answer may vary, but for the association that may encounter this type of practice, the incentive just does not seem to be present, as it would require the checking of many boxes just to ensure that a few isolated unit owners or shareholders can make a couple hundred bucks here and there.
"In my opinion, there is no benefit to the association," admits Dahan. "It's all risk. I would be against it."
And Weisberg adds: "I think that, should you have a really nice apartment that you want to rent out for things like showers or birthday parties, you might actually make some money. But you're also creating more impact on other residents and the building. The security, the noise problems, the dirt, strangers coming in who don't know the building and nobody there to police them..."
It all comes back to the question of security, something for which residents of co-ops and condos frequently pay a premium. "A lot of people are very concerned with who is coming in and out of their buildings, and they buy into these associations to minimize that," Weisberg continues. "So if someone is renting their space hourly, suddenly you have all these people coming in and out, and it may place a burden on the staff. It just seems like an incompatible use."
Mike Odenthal is a staff writer/reporter for New England Condominium.