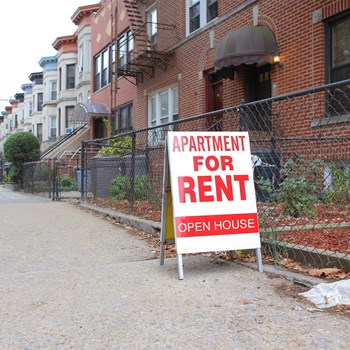 In March of last year, The New York Times reported on an emerging money-making venture among some co-op and condo residents: renting out their spaces for an hour or two at a time to various users, often finding customers through third-party apps and websites such as Splacer, Peerspace or Thisopenspace. How these sites help residents capitalize on their real estate both literally and figuratively is summed up by the Times as follows:
"The sites operate much like Airbnb. Hosts list their property online, uploading photographs, a description of the space and the rental price. All three companies charge hosts a commission. Peerspace and Thisopenspace charge the guests a fee, too. These companies are tapping into a trend that has become a hallmark of the so-called sharing economy: With a clever app and a smartphone, everyday objects in our lives can become viable revenue streams."
But while inhabitants of cushy apartments may see all of this as a quick and easy way to monetize their apartment space, others fear that hourly rentals are little more than a means of subverting existing regulations, while opening up a condo or co-op community to an array of liability headaches.
Securing the Scene
One of the more obvious concerns that comes with gig-based apartment rentals is safety for the contents of the apartment, the owner, the common areas, the neighbors – you name it. While the aforementioned rental sites and apps claim to cover both renters and owners via the companies' own liability insurance, that won't stop less-responsible competitors from maneuvering around the rules – or enterprising owners from cutting out the middleman, at which point serious problems can ensue.
"There are several issues here," warns Phyllis H. Weisberg, a managing partner with the New York City law office of Montgomery McCracken Walker & Rhoads LLP (she was interviewed for the previously-cited Times piece). "One is the security. If somebody is leasing out their apartment or subleasing it in a co-op, there's an application process; the board has some understanding with whom they're dealing. But if the apartment is being rented on an hourly basis, you'll have all kinds of people coming in and out. I've heard of situations where people offer their apartments to hold baby showers, or things of that nature. And with that comes noise. These attendees presumably do not live in the building, so they're unlikely to give a damn. They won't instinctively respect the rights of those who do live there."