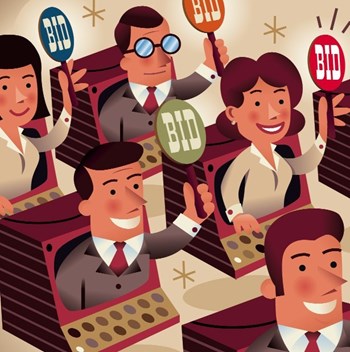 Did you hear the one about the condo association that went the do-it-yourself route? No, we're sure you didn't…because communities hire professionals for all but the most minor repairs and upkeep (no offense to your Cousin Rich, who was hoping for a summer painting gig in your complex). As a result, project time means bidding time.
Every condo board and property manager knows the drill: When there's repair, renovation, or maintenance work to be done, bids are solicited, vendors submit proposals, and a decision gets made.
It isn't as simple as that, of course. Bidding requires time, effort, and analysis on all sides, and a meticulous process will ensure that the association's money is well spent.
To begin, says Stephen DiNocco, principal of Affinity Realty & Property Management in Boston, the board and property management company work together to define the general scope of work and, if necessary, hire an architect or engineer to develop project specifications. This step is vital to long-term success. Pamela Bowman, regional manager of Prime Touch Services in Hartford, Connecticut, notes, "The difference between doing a job right and doing a job is having specifications written by people who have experience."
The goal of specifications, DiNocco explains, is to design them such that the contractor can be profitable while the condo association gets a fair price—and a menu of items from which to choose. He provides as an example a recent balcony project. The board didn't want 100% pressure-treated wood; they wanted to cover some of it with PVC, but DiNocco knew that procedure would add 40-50 percent to the project. He didn't think the board would want to spend that much money for the aesthetics, so he structured the solicitation to be a call for the following: a balcony with a pressure-treated wood base and a menu of various options.