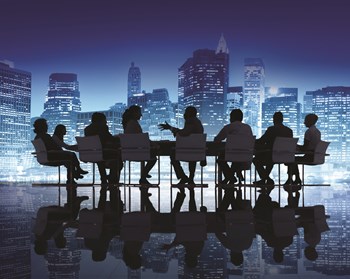 Taking care of a condo, co-op or HOA's budget and finances is a big job. Handling such large sums of money is an important responsibility, and not every unit owner or shareholder has the expertise to do the job well. Sure, most people know that the amount of money going out shouldn't exceed the amount of money coming in, and people with even a small amount of financial experience know the difference between the capital budget and the operating budget.
But it's much more complicated than that. And because it is so complicated, running a community's books often becomes a joint effort, involving the board, manager, account and others. It's important to get anyone who has any relevant expertise into the mix and part of the process is knowing some basic terms and concepts that apply to multifamily communities, whether condo, co-op, or HOA.
First Things First
First, let's look at some of the main components of a typical condo or co-op building's financial profile. According to Richard Montanye, CPA, a partner at the Long Island-based accounting firm of Marin & Montanye, LLP, these include working capital position, available cash, capital reserves, long-term debt and budget status.
Because a board or building administrators look at a building's financial statements to see if there is adequate money for projects, there should be a "floor" for reserves. "We use about $2,000 per unit as a minimum reserve fund," says one financial professional. "You might have $200,000 and a $100,000 reserve fund, but you can't really spend all that money."
Much of the needed information can be found in the co-op, condo or HOA development's financial statements. These include the balance sheet (reporting assets and liabilities); a statement of revenues, expense and accumulated surplus or deficit; the statement of cash flows (a reconciliation of the balance of cash at the beginning of the year to the balance at the end of the year); notes to financial statements and more.
Condo vs. Co-op
There are also important differences between the finances of a condo or HOA and those of a co-op. A good rundown of how things work in each type of development might look something like this.
Basic Differences
There are some basic differences between co-ops and condos, both in their general operations, their management and their finances.
A co-op is a corporate entity where shareholders own shares in the corporation, while in a condo, unit owners own real property, which is their individual units. Both have boards and associations to run their own affairs.
Transfer of units in a condo does not require board approval like a co-op would, although the condo has what is called the right of first refusal to purchase units up for sale.
Condos can't borrow in the same way that cooperatives can, and a co-op has an underlying mortgage on the building and the land. Condo owners have their own mortgages. A lot more things in a co-op are subject to board approval,
such as who can live in the apartment unit, whether subletting is allowed, and whether pets are permitted or not.
More Basic Concepts
Let's delve a little further into the subject. Whatever type of building you have, there are several basic budgeting concepts that the average board member should understand in order to effectively manage that community's finances. Again, it can be broken down into several basic points, according to the pros.
The annual operating budget must be balanced. Operating costs must be covered by maintenance or common charges from owners and other regular sources of income.
The development should establish a long-term capital budget (5 to 10 years), and should budget for future repairs and replacements.
Capital budgeting should also include a funding plan (regular assessments, periodic special assessments, earmarking specific sources of revenue such as transfer fees, borrowing, etc.).
Some accountants feel that accrual budgeting is a better system than cash budgeting. In a cash system, the board doesn't see bills unless they've paid them. They also wouldn't see payments until they are actually received. In an accrual system, on the other hand, income is counted when the sale occurs, even if you haven't received it yet, and expenses are counted when you receive goods and services, even if you haven't made a payment yet. In addition to how much you have on hand, an accrual system also includes how much you owe and how much you're entitled to.
The Budget Process
Reviewing the existing budget and formulating a budget for the upcoming year is an annual duty for the HOA board. Property managers play a central role in the budget, and the process starts with them. "The manager is the one that usually prepares the draft budget. He reviews it with the treasurer, and the finance committee, and the board. The managers usually revise it and make any changes, and they'll mail a summary of the proposed budget to the owners," says Steven M. Silberman, CPA, who is with Marcum, LLP, a national accounting and consulting firm with offices in Boston and Needham.
So how does a board begin their budget for the coming fiscal year?
To begin with, they don't start from scratch. They use the past year's budget as a starting point. Then, they typically factor in predictions and expected changes, such as changes in real estate taxes (for co-ops), union contracts (which affect the wages paid to building or association staff), fuel costs, changes in assessed value of real estate and changes in water and sewer rates.
Expected expenses should also be factored in. Sometimes you know there will be more repairs; say you replaced your elevators a couple of years ago, for example. The replacement contract included maintenance work for a period of time, but that time has now run out, and any repairs or maintenance calls going forward will come out of the association's coffers. Maybe the elevators will run perfectly all year but it's smart to set some funds aside in case they don't. This is why projecting a budget is not an exact science. "For example, 2013 was a cold winter, and we all thought the following year would not be as cold," says another CPA. "It turned out to be colder, but some co-ops and condos went to less use of fuel oil in their budgets—we didn't expect two record winters in a row."
Matthew Kuisle, PE, RS, PRA, client services director with Reserve Advisors, a national firm headquartered in Milwaukee, but which has offices nationwide and locally in New Fairfield, Connecticut, recommends starting the budgeting process even earlier when possible. "Budgets are often created by managers, boards, and committee members and these individuals often consult accountants, attorneys, professional reserve analysts and other experts for guidance. Boards typically vote to approve the budget at an annual meeting of the membership."
After any changes and adjustments are made, the board will likely hold a budget workshop meeting for additional fine-tuning, and then formally approve the budget in a final board meeting. "The board should make sure they understand the needs of the owners, get community and owner feedback, so that they know when they're reviewing that budget, they're taking into consideration and listening to what their owners want them to do, necessarily depending upon where their costs go, they necessarily can't do everything but at least they listen and they can try to do what they can. Ultimately, the budget is approved by the board," says Silberman.
To reduce at least some of the variables, the typical operating budget worksheet includes all sorts of expenses, both past and projected, are represented: Wages, payroll taxes, employee benefits, real estate taxes, interest expense, pre-payment premium, fuel, utilities, water and sewer, repair and maintenance, supplies, insurance, management fees, professional fees, licenses and permits, state and local franchise taxes and 'other.'
Expertise
Clearly, budgeting is a complex undertaking that isn't for novices. HOAs definitely need to have a professional to guide their decisions. In most cases, the management company retains outside accountants who are often consulted for important transactions, such as sale or acquisition of units, funding of capital projects or assessments. Self-managed buildings typically deal directly with their outside accountant, and may even need their expertise more, since they do not have an experienced manager to rely upon.
The experts note that in addition to hired accountants, buildings often also rely on residents who have relevant experience in a particular field. He or she doesn't have to be an accountant—they could be a retired school administrator who knows about budgets, buying fuel, repairs."
Everyone Makes Mistakes
What are some of the most common mistakes that boards make in terms of budgets?
A common refrain among financial advisors to HOAs and condos is that boards frequently suffer from unrealistic expectations. "Sometimes boards will ignore professional advice and projections in favor of lower maintenance," says one CPA. "This makes subsequent decisions more difficult, since they first have to make up for a loss and then fund a much larger deficit which had been ignored previously."
Other missteps include over-reliance on property managers' internal control structures—no matter how competent and trustworthy they are, it's important that the board monitor their cash inflow and outflow, paying particular attention to bills over a certain amount, and making sure their reserves are being properly maintained. "There have been some high-profile frauds in the industry where the board placed too much reliance on the managing agent, and didn't monitor them enough," says one industry insider.
To help avoid these and similar problems, professionals recommend that board members keep close tabs on the process, attend meetings, pay attention to details, don't be afraid to ask questions, and seek the advice of your management company and your professionals (attorneys, accountants, engineers) whenever needed.
The Info Is Out There
If you need more information on the subject, there's plenty out there. What resources exist for boards and/or managers to get solid advice on how to better organize and manage their financial records?
There are many resources that are available to interested co-op and condo boards and property management companies. Seminars, including those given by trade organizations or at trade shows such as the New England Condominium Expo, are a great place to start. This year's event, which showcases 175 exhibitors, takes place at the Seaport World Trade Center in Boston on Tuesday, May 24th from 10 a.m. to 4:30 p.m. Come for a day of information, networking and advice. Be sure to register at www.ne-expo.com.
Whether you're professionally managed or do-it-yourself, financing and budgeting for your community means planning ahead, keeping good records, having adequate supervision and being familiar with your building community's long-term outlook.
Raanan Geberer is a freelance writer and a frequent contributor to New England Condominium.