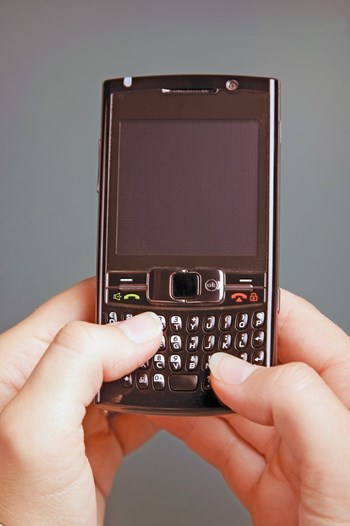 As recently as five years ago, traditional phone logs and Rolodexes were a common part of a property manager's daily communications arsenal. Yet, with recent advances in condo management software, such anachronistic methods are rapidly disappearing. Today's tech-savvy manager can handle large volumes of communication, track and prioritize messages, schedule maintenance, and interact with vendors via modern web-based applications. Some of these applications can even serve as one-stop solutions for every aspect of condo communication.
Proactive Communication
"I'm an old-timer," says David J. Levy, PCAM, veteran property manager and president of Sterling Services in Holliston, Massachusetts. "More than 20 years ago, everything was 'put it in writing, put it in writing, put it in writing.' And people resisted that.
"Yet with modern email and broadcast software, Sterling Services and hundreds of other management companieshave found ways to communicate and document all at the same time.
"I think the biggest shift [in recent years]," says Levy, "is the percentage of reactive vs. proactive communication. Our goal as an industry is to have no communication reactively, because we're a fixed-fee business. We're not likeattorneys who are hourly. Attorneys like conflict and complexity. If you're fixed fee, you want to have people know about an issue in advance, so you don't have as many questions."
For many of today's managers, eliminating such "reactive communication' can now be done through modern condo management software – all-inclusive web-based programs that are revolutionizing the nuts and bolts of condocommunications while saving time and money.
Though statistics vary, many industry experts believe new advances in condo software may cut management labor time by as much as 40%. "I don't know if that's a true number," says Levy, "but maybe 25% to 30% is realistic. You can have a higher level of customer service and more productivity of your staff from 25% to 40% by using this technology."
More Time for Managers
Kim Chapman, property manager for the Nashua, New Hampshire-based Stabile Companies, concurs with Levy's assessment of the new technologies. "There's a lot more time now for managerial type stuff instead of administrativetype stuff. [The technology] Saves us time. Saves us money…. It's just changed. There hasn't been any downsizing due to this. It just allows us to be able to do more things that we weren't able to do before."
While Levy lists "e-mail" as Sterling Services' primary means of corporate communication – "you have the ability to communicate and document at the same time," he explains the term hardly does justice to the web-based programs that are revolutionizing many managementoperations.
"Originally," Levy explains, "you would try to use Outlook in your distribution list, just like you would in your personal life. Now there are integratedwebsites or other services that pull your data out of your accounting system or your customer service software and pull it automatically for you into the 'web blast' [broadcast email]. Now you're able to pull it all from the same spot."
While Levy notes that the two major players in condo management software and web hosting have been Association-Voiceand AtHomeNet – Sterling Services uses AtHomeNet – another player, Pilera, has entered the game in recent months.
Simplified Communications
"One of the nice things about Pilera is simplified communication," explains Ashish Patel, owner of the Nashua-based Patelligence, LLC. Patel, who holds a master's degree in software and, until recently, served a 14-year tenure with Fidelity Investments.
Patel says he became interested in condo management software after talking with a friend. "We were just having a casual discussion that he was looking for a property management software and he couldn't find anything that would allow him to do the kinds of things Pilera does. And it kind of just gave me an idea saying we can build something to make it easier for them."
With Pilera, Patel explains, managers can track condo rule violations, search license plate numbers for resident autos, communicate with vendors, manage property websites, notify residents of package deliveries, and track maintenance requests, all from one web-based software application.
And with Pilera's versatile design, which allows individual condo residents to choose between e-mail and telephone notifications, managers needn't fear "push-back" from elderly residents who may not be computer-savvy. "Email is nice," says Patel, "but a lot oftimes elderly people or handicapped people or disabled people don't read their emails that often. So it would be kind of nice to call them anytime an announcement is sent out so they know what's going on as well. The system automatically does that for the property manager."
"That is one of the things that reallynice about it," Chapman says of the Pilera system.
"It's not only through email or online, but it also allows residents we have who have been here a long time who do not have computers, it does allow them to have the same benefit and get the same communication through an automated voice system.… We're not forcing people that they have to have a computer in order to communicate to get the same things as those who do have a computer. They'll get an automated call."
An avid Pilera proponent, Chapman says the software has revolutionized her communication at The Stabile Companies. "We put a notice in Pileraand select who we want it to go to. It sends it to those people and it's smart enough to know that if they don't have e-mail, then it automatically generates phone calls to those units. It now goes straight to them. There aren't notices in the hallway that they may have missed. They can get this in a much more timely fashion."
"It has freed up so much of our time by automating the processes that used to take a great deal of time," says Stabile property manager Dina Tortora. "That alone has given me opportunityto dig into other projects on the property. It also allows us to better manage all our locations from afar."
Automated Maintenance Requests
And with the software, communication – both to and from residents –has been simplified. "They don't have to pick up the phone and call us," explains Chapman. "They don't have to leave us a message. They don't have to call our answering service. The majority of people who do have [Internet access] can get right online through Pilera and put in a maintenance request that will get sent to us. Then we take care of it on our end through our maintenance staff. And we can quickly get back to them through Pilera…. It's also a great way to track, too, instead of having them call and having us write it down."
Perhaps more importantly, Chapman notes, modern condo software has ultimately saved money for Stabile. (The company, which pays a flat monthly fee per unit, reports an overall cost savings of nearly $23,000 on a single 100-unit property.) "The amount we're paying for this, and what we're getting in return, is really a lot of value," says Chapman. "A lot of value."
Social Web Not Used Much
While broadcast software services like Pilera, AtHomeNet, and Assoc-iationVoice have revolutionized condo communication, other recent web-based technologies have not proven quite so useful. Both Levy and Chapman say that, unlike many businesses, Facebook and Twitter have not become a major part of their overall communication model. "We do have a page and whatnot for Facebook.," says Chapman, "but it's more of a marketing [than a communication] tool." And while somecondo websites do offer community blogs for their residents, many boards have found such technologies to be less than helpful, often turning into forums for overly-negative, one-way communication. "We didn't feel we got value out of it," says Levy of his experience with condo blogging. "It didn't solve problems."
And like the rest of corporate America, managers and board members aren't immune from the blessings and curses of modern wireless devices like a Black-Berry or an iPhone. "Our managers have the BlackBerry, and we're not sure how to manage that because they are very happy that they can respond when they want to respond, but now you have a trustee or a resident who thinks they can send an email at 8 a.m. on a Saturday for a non-safety issue," Levy remarks. "And they expect an answer within 5 minutes. And then you have employee burnout because there's now no separation between work and play."
Technology Isn't a Panacea
In the end, the best software means nothing without competent, thoughtful execution. "What technology does is make existing systems go faster," notes Levy. "It doesn't make them better or worse, it makes them faster. So if you have a bad system, you have a faster bad system." Yet, for seasoned execs like Levy, Chapman, and Tortora, today's web-based innovations are proving to be game-changing tools in the day-to-day minutiae of property management. "The software allows us now to communicate faster and really, it's saving time and money using these kinds of broadcast software – as opposed to fiveyears ago, when everything was pretty much done the pen and paper kind of way," Chapman notes. "It allows us to make sure all our residents are happy."
Matthew Worley is a freelance writer and a frequent contributor to New England Condominium magazine.