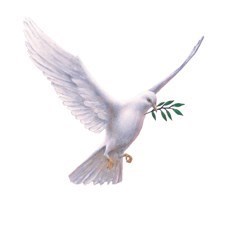 Sometimes it's a shady developer or a crooked contractor. Sometimes it's the unit owner you just can't get rid of. There are times when it's actually nobody's fault and just the Byzantine nature of some state or federal laws, but the lawsuits and legal actions that condominium lawyers run across in their careers are often full of surprises and frustrations.
Michael Feniger, an attorney and co-founder of the law firm of Feniger & Uliasz in Manchester, New Hampshire, recalls a community that had to deal with "an owner who refused to pay assessments because she insisted that members of the condo board were sneaking into her unit and trying on her clothes… The issue escalated until it became a collection case."
He explains that in New Hampshire any foreclosure action is handled as a "sheriff's sale." Used in a number of states, this involves a court order instructing the county sheriff's department to hold a public auction for the sale of the property. "The sheriff's sale," notes Feniger, "includes a one-year right of redemption, which in this case had gone by, and title to the unit had passed to the association — but the resident was not about to leave the premises and she found a lawyer who seemed to be just as crazy as she was, and the two of them were fighting like little kids.
"This lawyer raised a question of title," he continues, "so the district court suspended proceedings… then it goes to superior court and the resident is ordered to pay rent. But it turns out she has 'homestead' protection and a superior court judge gives her title."
It became one thing after another in holding up any progress, he relates, as "she accrued $150,000 of back rent and attorney fees that were charged to her…" and the district court volleys with the supreme court over an eviction filing. The supreme court then changed its ruling, giving title to the association and ordering her to pay rent. Noting that "she hasn't paid an assessment for years," Feniger says, at one point "she took almost $40,000 out of an account before the bank could secure funds… and traveled abroad, supposedly for medical treatments."