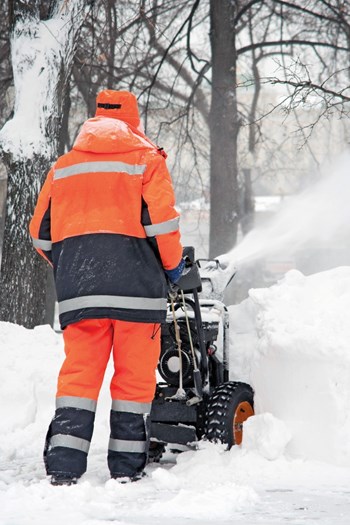 The Massachusetts Supreme Judicial Court has drastically changed premises liability law in the Commonwealth with the issuance of its July 26, 2010 decision in the case of Papadopoulos v. Target Corporation.
The Papadopoulos decision abolishes the longstanding law in Massachusetts that landowners are not liable for injuries on their premises caused by natural accumulations of snow and ice. By abolishing the natural accumulation defense, the Supreme Judicial Court has, in essence, made property owners guarantorsof the safety of all individuals on their property.
Changing the Landscape
Emanuel Papadopoulos sustained a broken pelvis when he slipped and fell on ice in front of a Target department store in Danvers, Massachusetts. The parking lot had been cleared and the snow had been piled into the median strip. Mr. Papadopoulos slipped and fell on ice that either fell off the snow pile or was caused by run-off from the snow pile that had refrozen. He sued Target as well as the landscaping company, Weiss Landscaping Company, Inc., responsible for plowing the parking lot.
Target and Weiss filed a motion for summary judgment at the trial court level, arguing, based upon the longstanding prior decisions of the Massachusetts Appeals Court and Supreme Judicial Court, no liability may attach because the ice was the result of a natural accumulation. The trial court judge agreed and dismissed Mr. Papadopoulos' case. Counsel appealedto the Appeals Court and the Appeals Court affirmed the entry of summary judgment in favor of Target and Weiss based upon the natural accumulation defense. Papadopoulos then sought review by the Supreme Judicial Court.
Duty of Owner Changed
Between the entry of summary judgment and the filing of the appeal with the Supreme Judicial Court, premises liability law in Massachusetts began to significantly change by placing a greater duty of care upon the landowner. A string of decisions, beginning with the Supreme Judicial Court's decision in Sheehan v. Roche Bros. Supermarkets, Inc. and culminating in the Appeals Court's recent Soderberg v. Concord Greene opinion, demonstrates this shift.