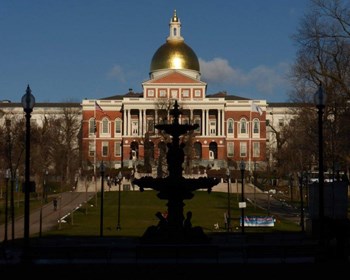 As the nation starts to regain a semblance of normalcy with COVID-19 vaccinations on the rise and restrictions beginning to ease, legislative dockets have filled with bills and proposals that have ramifications for the co-op, condo, and HOA sector. Here are some of the biggies that boards, managers, and residents should be aware of, no matter where your particular community is located.
Construction Defect Claims
Matthew Gaines, attorney with Braintree, Massachusetts-based law firm Marcus, Errico, Emmer, and Brooks, P.C. and co-chair of the Community Associations Institute's New England Chapter's (CAI-NE's) Legislative Action Committee, explains that January began the legislative session for Massachusetts' two-year legislative cycle; all bills have been filed and referred to their respective committee, awaiting hearings that will take place in the upcoming year or so.
With respect to condominiums, he says, "One of the more interesting ones is House Bill 1501, 'An act relative to construction defect claims by condominium owners,'"—a bill being proposed by CAI-NE's Legislative Action Committee. Gaines explains that Massachusetts has a statute of limitations for defect claims against a developer, giving unit owners a certain number of years to sue for any construction problems. However, what ends up happening is that the statute of limitations expires either before completion of the project—especially if it is one that is phased out over many years—or before the developer has ceded control of the board, leaving no remedy for unit owners who suffer original construction defects.
"So this bill would kind of deal with that problem," says Gaines, "and basically says that, for condominiums, the statute of limitations doesn't even start to run until the developer does, in fact, turn over control [of the board] to the unit owners—that will hopefully enable unit owners, if there is a problem, to be able to recover something from the developer for that problem."
Attorney David Ramsey of the Morristown, New Jersey office of law firm Becker & Poliakoff tells New England Condominium that a similar bill is being proposed in the Garden State. Senate Bill 3649 would adjust the statute of limitations on damage claims for construction defects in a condominium, cooperative, or other planned community development to begin running at the time of the transition from developer control, instead of at substantial completion of the project.