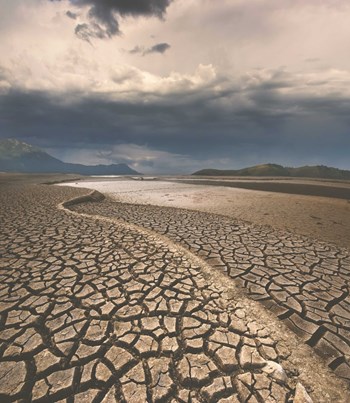 On a rainy day a few years ago in front of the Massachusetts State House, plenty of viewers watching Fox News on TV got a good chuckle, along with the Fox news reporter covering Beacon Hill that day. On the sweeping grassy slope behind the reporter, TV cameras captured sprinklers blasting the rain-soaked lawn with yet more water. A malfunction of lawn irrigation equipment couldn't have been more public, yet it wasn't corrected until after the embarrassment of being "caught on camera."
Is water so cheap and plentiful that blatantly wasting it is of no concern?
For community associations, water and sewer costs can vary considerably, whether they are delivered as municipal services or self-managed as private, on-site well and septic systems—or some combination of the two. In either case, the costs of water delivery in association budgets can almost always be lowered.
Managers and industry experts agree: The problem is that no one wastes a second thinking about water in a community until local drought conditions spur a restriction on water use. This usually includes a ban on outdoor uses such as landscape irrigation, swimming pools and car washing.
Drought conditions happen regularly, even in the water-rich New England states. Frank Koll, president of GreenScapes Lawn & Garden Services in Arlington, Massachusetts, says, "The weather in New England not only changes from season to season but also can be extremely variable within each season. For instance, communities outside of Boston's MWRA [Massachusetts Water Resources Authority] often depend on municipal well water and reservoirs that routinely experience medium to severe drought conditions. There are probably 75 towns like that… some of them have automatic restrictions from May to September every year."