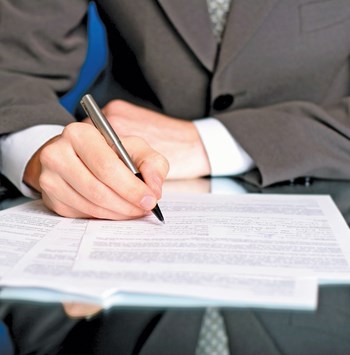 Drawing up a contract for management services looks at first glance like a simple task. Such contracts usually follow a particular format and outline similar services. But what about contract areas where there's room for negotiation? How can a condominium board and a management company arrive at a contract that helps foster a cooperative relationship?
Communication is the key. The discussions that take place before anyone signs on the dotted line can help fill in the gaps on boilerplate contracts. It's also helpful to understand what expectations each side brings to the table.
Condominium board members today have more awareness of the state of their buildings and a more sophisticated understanding of the challenges facing a property manager, says David J. Levy, PCAM, president and owner of Sterling Services, a management company in Holliston, Massachusetts. The current economic climate has also had an impact. "People in general expect morein a recession," he says.
Condo association boards increasingly seek out property managers who go outside the box for solutions to diminishedrevenue but who don't jeopardize the look and feel of the property that residents have come to expect.
In an economic downturn, management companies are also more likely to experience high turnover, says Walter Williamsen, PCAM, of Reserve Strate-gies, LLC, in Harwinton, Connecticut. Homeowners may blame the current property manager for perceived problems, when the real cause may be years of deferred maintenance and flat condo fees. Levy agrees, noting, "If homeowners are angry, the board will churn[turn over], and so will the management company."