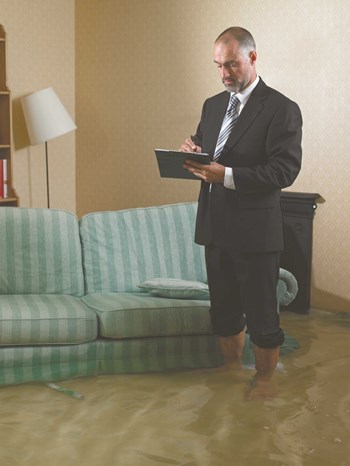 Imagine the panic that sets in when a home is lost or damaged. Now imagine navigating through that fear alone. Whether it's fire or flooding or the violent effects of a storm, anything that damages or destroys a home will have a lasting and dramatic effect on the people who lived and worked in that space.
Sometimes making the insurance claim that's meant to return to people the financial and physical security they need can add just as much stress to the situation as the original disaster. Panicked, homeowners might not realize how much coverage they truly have or how much is due to them from that claim. One of the best ways to avoid this problem is to enlist the aid of a public insurance adjuster.
Although public insurance adjusters are less well known to the average insurance customer than insurance agents or brokers, they have played a vital role in the insurance process since nearly day one. When trouble hits, adjusters will step in as advocates of the insured, working with insurance companies to get a fair and accurate settlement for their client. With extensive knowledge and training, adjusters are ideally suited to serving as a go-between among individuals or businesses and the insurance companies, helping people navigate the sometimes-tricky world of policies and settlements.
Ultimately, adjusters ensure that their clients receive all of the compensation to which they are entitled—a valuable service when people depend on these resources to rebuild their futures.
"Most clients who hire us do so for our expertise, and the fact that we represent them," says Joseph Charrier, regional vice president for Adjusters, Inc., in Portland, Maine. "The insurance company adjuster works for the carrier, not the insured. It's the insured's duty to document, and present their claim to the insurance company. We assist with that process. The policy dictates what you must provide to the carrier, and failure to follow that process could result in loss of benefits."