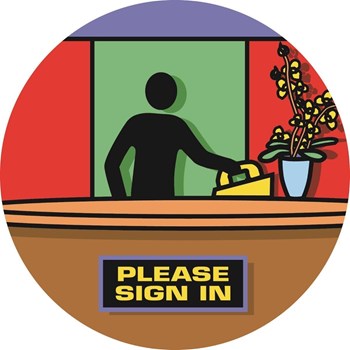 It's Murphy's Law that when a homeowner is on vacation or away for the day, the unexpected happens. A pipe bursts and water starts dripping through the ceiling of the unit below. It's essential that the management firm gets into the unit before more damage is done. They contact a plumber, grab the key and enter the unit. Of course, the primary objective is to stop the leak—but there's always a chance the contractor can damage the property or something can go awry by simply having the contractor in the home.
Letting a contractor onto a property and into units always brings risks, so an association must make sure that it is protected should something go wrong. However, this doesn't just pertain to emergencies. For example, workers also need access while conducting maintenance/repair operations that involve every unit, such as duct cleaning, chimney sweeping or washing machine hose upgrades.
Several years ago, one Massachusetts property was rewiring its cable system. To complete the job, the local cable company needed access to the property's common attic, located above the units. When the contractor went into the attic and began to walk around, he missed the floor joist, slipped and fell through the ceiling, crashing into the living room of the unit below. The startled owner, who was home at the time, was sitting on the couch when the accident happened.
"It is my experience that there are no hard and fast, boilerplate rules guiding these communities about contractors on the property," says Ronald J. Barba, Esq., at the law firm of Bender, Anderson & Barba, in Hamden, Connecticut. He points to the recent changes in the Connecticut Common Interest Ownership Act (effective in 2010) which called for maintenance standards, and other similar formalized written policies, to be adopted by associations.
"The statutory enactments of 2010 have compelled associations and their attorneys to draft and implement standardized policies, but such has not been the case when dealing with contractor/vendor access issues," he says. "It may just be a matter of time. For now, however, such policies are quite ad hoc and specific to individual communities."