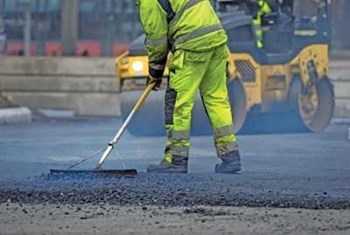 When the days finally lengthen and the mornings lose that bitter chill, it's time to assess the damage wrought by another New England winter. For the board members and the property manager of a community association, that wintertime damage can be found throughout the property, from the landscaping and roofing to the tennis courts and, yes, even the parking lots.
The rain, ice, snow and salt that bombard a parking lot during the winter months can take a heavy toll. Cracks can form or spread. Potholes can appear and grow. Stone and chunks of pavement can break loose. Painted lines can wear and fade. Or a combination of all these things can happen at once. For a property manager alreadydealing with other spring clean-ups and repairs, a down-and-out parking lot can be a major headache and a costly repair.
Assessing The Damage
The first step is to inventory the damage done over the cold, icy months. "After each winter, walk the lot and seewhat you can see," says Craig Swain, president of New England Sealcoating in Hingham, Massachusetts. This also may be the time to call in an expert to not only tally up this year's needed repairs but to create a long-term plan of attack. "Most pavement companies will send someone out and create a maintenance program for you," says Swain. "They can tell you what you need right now, and they can tell you that two years from now, you're going to need new seal coating."
And with a long-term plan in place, current repairs can begin. Among the most common work done, cut-and-patch jobs will target specifically-affected areas. The "cut-and-patch" technique, for example, may be used to fix a pothole. Work crews will saw cut or jackhammer out the damaged areas, going at least a foot beyond the edges of the "injured" pavement, beforeputting in new processed stone and covering it with a thick coating of asphalt. They'll then seal it tight.
"Overlaying" is another repair – and preventative – measure. Bob Burns, owner and president of Burns Associates – Engineers, based in Portsmouth, New Hampshire, encourages managers to be careful with overlaying and ensure that it's not simply being done as a quick fix. "Going over the lot with new asphalt can be a waste of money," he says. "It can create reflexive cracking. And by just paving over problemareas, you'll often see those cracks come right up again through the new coat."