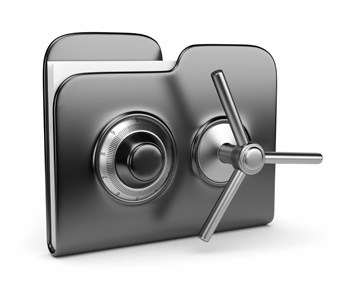 It's no secret that helping to run a board of directors or board of trustees for a condo association is a thankless task. There are a lot of issues to take care of, and board members are strictly volunteers. While there might be some unofficial perks for taking the job, one of the core responsibilities that can bog people down is keeping the records. It's hard enough to produce them, read them closely, and make major decisions based on them at board meetings. But, even with the help of a property manager, the storage and guardianship of past records can be confusing and easily overlooked.
Many of us probably don't put much stock in older records: our receipts from two months ago, or our bills from last year. Individuals more often than not make sure they or their accountant are ensuring that tax returns are kept somewhere and leave it at that. But associations have quite a bit more to keep track of to keep their noses clean. "You've got access issues under state law about certain private information that you've got to protect, and what plans you need to put to effect," says Charlie Perkins, partner at the law firm of Perkins & Anctil in Westford, Massachusetts. "And then you've got the CPAs (certified public accountants) telling you what the IRS wants you to keep and for how long."
Figuring out what documents fall under that classification—and what to do with them—can be a cumbersome process. Compared to other states in New England, Massachusetts law spells it out more, requiring a host of documents to stored and available for examination, including all bylaws, financial records, audits, reserve budgets, minutes, contracts and insurance policies. "To the extent these records exist, the association must by law retain them for a period of at least seven years, " says Pamela Jonah, an attorney at the law firm of Goodman, Shapiro, & Lombardi in Dedham, Massachusetts. "All unit owners are entitled to access to review and inspect the association's records upon reasonable notice and may upon payment of a reasonable fee receive a copy of any records."
"There's no requirement that I'm aware of in New Hampshire, Rhode Island or Maine," says Janet Aronson, an attorney at the law firm of Marcus, Errico, Emmer & Brooks in Braintree, Massachusetts. But Aronson recommends that associations in those states might as well keep their records for seven years or so, as the Massachusetts law prescribes. "I think seven years is probably reasonable, in terms of let's say, there's ever recourse. Contractually you've got a six-year statute of limitations. Seven years is probably a good rule of thumb, even though that's what the Massachusetts law requires," says Aronson.
Storage Location
The all-important first step is determining what files and records are considered sensitive, requiring secure storage. The second, equally-important, step is determining where and in what fashion the documents are to be stored. "It's the association's records, and a lot of management companies do not have the ability to keep them at their own offices, so they tell the boards to find a storage area to keep track of it themselves. Some management companies will keep them seven years, some will keep them for two years, and then tell you where else to keep them," says Perkins. In Massachusetts, there are no specific restrictions on where the records need to be kept, just that they stay within the confines of the state.