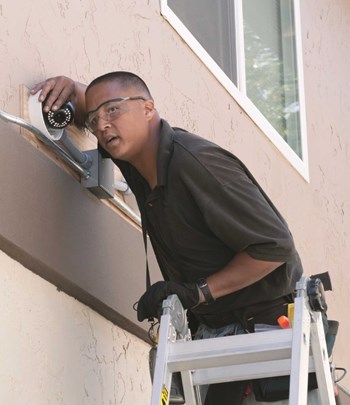 For most people, nothing is more important than knowing that they and their families are safe and secure in the place they call home. Boards, management and security firms all must work together seamlessly and cohesively to create that safe environment without making a building or community feel like a citadel. It can be a delicate balancing act, but with the right approach, it can be done.
Beginning the Process
In most cases, the board and managers will shoulder the burden of finding the right security firm with which to work. Larger communities may even have a security committee that can make recommendations for the board. The security committee is beneficial in terms of reviewing and analyzing security issues for the community, but ultimately the final vendor decision should be made by the board and property manager.
Finding the right security partner can take time but it starts with research. "My suggestion would be to talk to the other local condominium boards and management companies," says John Eastwood, vice president of Metroguard Security Services, Inc. in Fairfield, Connecticut. "The best way to find a good security company is through a referral, which will take some time and effort, but the other customers can tell you about the performance of the company and their experience with it." Locating a security company may take some collaborative research. After locating a particular one, it is important to get in touch with them and see what kind of customer service and experience they offer, says Daniel Ryan, field operations manager at New England Security Group in Boston.
"Call the company. Did they answer their phone promptly and professionally? Or did you get a voice mail or no answer? If a company or security company does not answer their phones promptly or doesn't answer at all, then this is your first sign that the company is likely going to be non-responsive to your needs. Security companies are in business 24/7/365. Office closed or voice mail is not an option. Was the person on the phone listening to your needs and willing to visit your property? Were they asking questions back? You have to do your homework—don't always choose the company with the best price or rate. You get what you pay for," he says.
Determining Your Needs
Every building and community is different, meaning they all have disparate and unique security needs. The best way to determine an effective plan for safety is to do a thorough assessment of those needs. The consultant will begin with speaking to the board and property management in order to get a feel for the environment and priorities of the community, says Jack Monahan, senior consultant at The Monahan Group, Inc. in Worcester, Massachusetts.