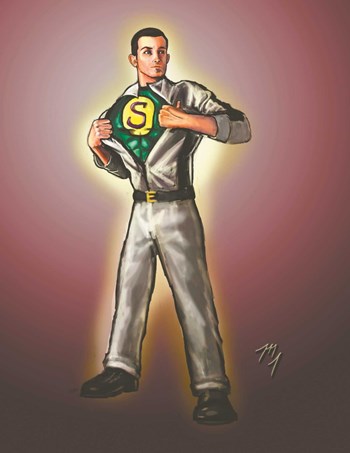 The life of a super is different every day, but it usually goes something like this: arrive at work each morning; check in with security for any possible situations that have come up during the night; review any outstanding work orders and walks the property, making sure that all of the building mechanicals—such as the cooling towers, boilers, pool, etc.—are all running properly; if anything is wrong, log in the problems. Then, meet with staff, divide the work orders for the daily and holds daily, weekly, and monthly meetings to follow up and make sure everything is running smoothly.
In the past, the responsibilities of a building super or chief engineer could have been described as 'it's a dirty job, but somebody has to do it." Building superintendents get their hands dirty from time to time, but nothing compared to the way job was 20 years ago. Think back to how the building or chief engineers, also known as 'supers' or 'resident managers' in some parts of the country—were portrayed on television or in movies. They were the guys with the huge crowded key ring who were greased up and dirty from the repairs they made. Remember Schneider from "One Day at a Time?" He didn't really have authority to do more than basic repairs (although Schneider was a special case). Oh, how times have changed.
Today, the role of the super has evolved, and it's also become more varied. "I'm the first person in, and the person that's here every day. I deal with the majority of the owners and the trustees because I'm at the site. I'm here first-hand. All contractors go through me on a daily basis," says Michael Tucker, the superintendent at Crossroads on the Charles in Watertown, Massachusetts, who works for First Realty Management.
A super in one building could have a different combination of responsibilities than the person with the same title down the street. Commonly, supers are responsible for maintaining high-rise condominiums and property grounds, including all building systems, including elevators, fire alarms, fire pumps, sprinklers, emergency generators, electrical, domestic water, boilers, irrigation, HVAC systems and all associated equipment, swimming pools and Jacuzzis, gym equipment and health club amenities. They are also responsible for inspections and repairs as needed, working with vendors and hiring and training maintenance personnel. "Things out of place, making sure the dumpster's been emptied, making sure the cleaning crew did their job properly. It's also general upkeep and safety inspections," says Lance LaValle, a superintendent and maintenance contractor based in Worcester, Massachusetts.
Qualifications
Defining the perfect candidate for the job of a building super or engineer is almost an impossible task; since every building is different, the kind of person needed will be different.