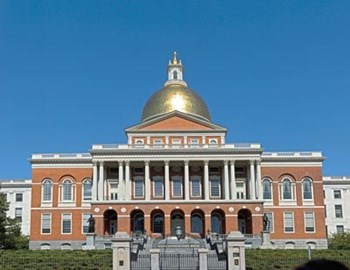 The old saying that the only sure things in life are death and taxes leaves out a third certainty: legislation. Across New England each year, thousands of bills get filed in state legislatures, many of them as mundane as the naming of a bridge or a new state "something"—like designating the Fluffernutter as Massachusetts' official sandwich.
But amid the fluff of each legislative session, are a handful of bills that affect condominium owners and their associations on a day-to-day level.
In the 2014 legislative sessions — most of which have just ended or are nearing an end — condo professionals have proposed or closely followed legislation of importance to the industry. Not surprisingly, finances play a role in most of those bills.
While the condominium market has been on the upswing, effects of the real estate turmoil of a few years ago continue to plague community associations. So it's not surprising that legislation of interest tends to relate to financial issues like foreclosures and priority liens.
Connecticut
This year, the Legislative Action Committe (LAC) of the Connecticut Chapter of CAI worked hand-in-hand with an advocacy group, the Connecticut Condominium Owners Coalition, proposing creation of a mediation program for condominium disputes within the Connecticut court system. The court would appoint a special master — a lawyer knowledgeable in community association law — to hear arguments from both sides in a dispute. Both parties would pay a $250 fee, "so each side feels they have some skin in the game," says LAC Chairman Scott Sandler, a partner with the law offices of Perlstein, Sandler & McCracken, LLC in Farmington, Connecticut.