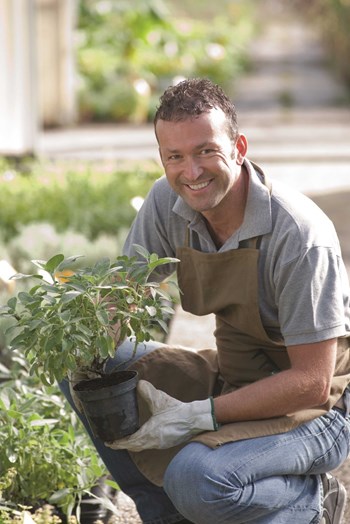 Part of the job of a condo board is to keep your association's grounds or lawn looking healthy and attractive. After all, curb appeal can do wonders when it comes to appraisals and even the morale of your community members. But most condo boards—whether urban or suburban—are populated by volunteers, few of whom are likely to be professional landscapers or horticulturalists.
That being the case, they'll probably depend on a professional landscaper to maintain and beautify the grounds. We polled landscapers throughout New England to figure out what you need to be asking the landscaper before you hand over your green space. Here are their top 10 questions, in no particular order:
How do you apply your pesticide?Pesticide application to lawn and turf is becoming a big no-no, says Gary Goldman, president of G&M Landscape in Sherborn, Massachusetts. "We are trying to make sure contractors are following a handful of LEED (Leadership in Energy and Environmental Design) things," he says. "It is important to ask your landscaper 'how do you apply your pesticides and when do you apply them?' We also try to push Integrated Pest Management (IPM is an approach to pest management that relies on comprehensive information on the life cycles of pests and of their interaction with the environment.). Landscapers should take the time to evaluate the site and only spray what has to be done as opposed to blanket spraying."
How do you dispose of your material?If a landscaper is cutting grass and bagging it, it's important to know where they are putting it, says Goldman. If there is a pesticide in grass and it gets dumped in the wrong spot, who will be liable? "On our landscape we have to provide a statement as to where we dump our grass," says Goldman. "The best way to get around that is to mulch the grass as opposed to bagging it. I try to convince clients to do that. It is always best to tell landscapers to mulch it and leave it on site."
Can I see a copy of the landscape audit? A landscape audit is a site assessment that gives you the information you need to transition to a sustainable landscape. It includes detailed inventory and analysis of the landscape surrounding your property and provides guidance on the how's and why's of creating sustainability on your site. "I like to put a 3- to 5-year plan together," says Goldman. "As things mature, you need to identify problem areas, things that need to be changed, how things should be pruned, when they should be pruned. Because horticulturally, it all wraps up together. If the trees wrap up the lawn, you are not getting proper moisture or sunlight. When that happens most people try to overcompensate by throwing more fertilizer down—when that is the case, maybe just pruning the trees will help." An audit doesn't need to be done more than once every five years. It is just a plan to put everything together so that you know what is there and how everything is working, says Goldman.