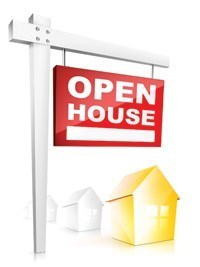 In this digital age, more and more homebuyers are discovering their dream homes simply with a click of a mouse. But regardless of a person's first impressions, eventually seeing the house in person will be the final sell—and that's where an open house can come into the picture.
For the real estate novice, an open house is an opportunity for a gaggle of prospective buyers to descend upon a property and mill around, looking it over and picturing themselves living there. Open houses are generally regarded as a great way for realtors to connect buyers and sellers—but they can pose certain concerns for boards, property managers, and neighbors in terms of safety and security, nuisance and traffic.
As the post-recession resurgence of open houses increases among condominiums, it's vital that people holding them understand the rules and regulations.
A quick glance around real estate websites selling condos shows that open houses are taking place at a lot of New England condominiums—and they have been extremely effective recently.
Marc Aaronson, director of operations for Dwight Street Management, Inc., which specializes in the smaller community associations in the greater Boston area, says that in the condo world, open houses were sometimes considered taboo and extremely hard to get up and running. But lately, that has changed.