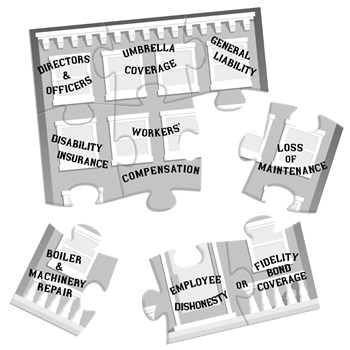 Insurance sounds like a simple concept: you pay a premium to your insurer, and then when you file a claim, your insurer pays you. Simple. Insuring a condominium or association property shouldn't be much different than insuring yourself—just on a bigger scale, right?
Not quite. In reality, making sure your building is properly insured is a multi-layered process that trustees and board members should take the time to understand. Having the right kinds of insurance and the right amount of coverage could be vital for your association's financial—and sometimes physical—survival. A solid understanding of what comprises a typical condominium policy can help your board protect your unit owners, as well as the investment they've made in their homes.
The Right Package
According to Pierre Coll, an insurance adjuster at Coll, Sacchetti & Associates in Plymouth, Massachusetts, an association's policy begins with a package policy and with what he calls the master policy for property coverage. He explains that the condominium documents will dictate what is covered or not in the master policy.
"The master policy, depending on the condo documents, can include coverage for each individual unit or can only include coverage for the common areas: the common building, the ground, the roof, the outside windows and doors," he says.
Coll cautions that if the master policy covers the individual unit, it is only for the original structure, so any substantial changes or improvements will not be covered.