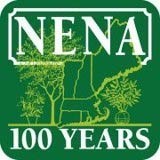 The New England Nursery Association (NENA) is dedicated to providing landscaping and nursery professionals with high quality information and an array of services and professional development support to keep the region growing their businesses and relationships, according to www.newenglandnurseryassociation.org, the group's website.
Since 1912, NENA has worked to benefit those in the business of growing and selling green goods. Founded by New England industry members, the group boasts a long and successful history of promoting and building relationships that benefit both nursery professionals and their businesses. The association, according to its website, provides an expanding array of informational services that both facilitates and ensures an up-to-date understanding of consumer needs, market demands and emerging trends. These are all essential factors in ensuring profitability for member businesses and for building the New England green industry.
Centennial Celebration
The organization which has 110 members consists of a management team and a president, vice president/treasurer plus a three-member Board of Directors. Leading the way in 2013 are president Peter House of East Haven Landscape Products in East Haven, Connecticut; Ed Bemis of Bemis Farms Nursery in Spencer, Massachusetts, who will be vice president and treasurer, and the directors are Carol MacLeod of Evergreen Gardens of Vermont in Waterbury Center, Vermont; Joe Majelka of Westcott Perennials of Ashaway. Rhode Island; and Jake Pierson of Pierson Nurseries in Biddeford, Maine.
NENA recently celebrated its 100th year anniversary this past September, with an event at Tower Hill Botanic Garden in Boylston, Massachusetts. The members swapped stories and toured the beautiful Tower Hill property, planting a commemorative tree in honor of their anniversary.
Trade Show Partnership
One of NENA's most popular events is the New England Grows trade exposition, which took place February 6-8, 2013 at the Boston Convention and Exhibition Center, according to past president Robin Struck, the owner of D.R. Struck Landscape Nursery in Winthrop, Maine. New England Grows is an educational partnership between the New England Nursery Association, the Massachusetts Arborists Association, the Massachusetts Association of Landscape Professionals and the Massachusetts Nursery & Landscape Association. Its co-sponsor network includes 40 allied green industry organizations.