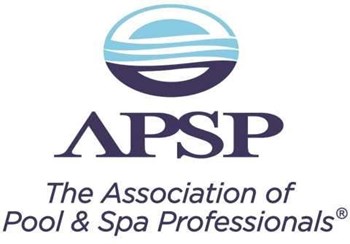 After this winter and spring's temperamental weather, many New England condo and HOA communities are shedding their winter coats and getting ready for the upcoming pool season. While sitting poolside or in the hot tub is a time to get away from the hustle and bustle of life, for the Association of Pool and Spa Professionals (APSP), this may be the busiest time of the year.
A Little Background
According to Lisa Grepps, APSP director of marketing and communications, "APSP is the world's largest international trade association representing the swimming pool, spa, and hot tub industry. Its mission is to promote consumer safety, and enhance the business success of its members.
"Members adhere to a code of business ethics and share a commitment to public health and safety in the use of pools, spas and hot tubs," she says. "Since 1985, APSP has been accredited by the American National Standards Institute as the recognized standards developing organization to produce the nation's swimming pool, spa and hot tub standards. APSP member companies include manufacturers, distributors, manufacturers' agents, designers, builders, installers, suppliers, retailers and service professionals."
In the U.S., APSP has 27 local chapters, including one in New England. "Chapters help carry out the mission of APSP at the local level. But even more importantly, chapters provide great feedback to the national association about issues going on at the grassroots level. Chapters are the eyes and ears of the national association. Chapters are important to members because they provide local opportunities to network and learn best practices from peers," Grepps says.
Continuing Education
Pool, spa and hot tub management is more than filling a vacant space with water. There are many components of the industry and many skills which service professionals need to master and advance. With so many technological changes in pools, spas and tubs it is critical that builders, service professionals and retailers are up-to-date with the latest information and technology. APSP offers a multitude of courses and certification programs to ensure that its members meet and exceed industry standards. The Builder Education and Certification Program is an education and certification program designed for experienced pool and spa builders, foremen, and contractors. Professionals must have at least five years in the pool/spa industry and meet the continuing education requirement to qualify to participate. Upon completing an application and passing an exam, they obtain the Certified Building Professional Designation.