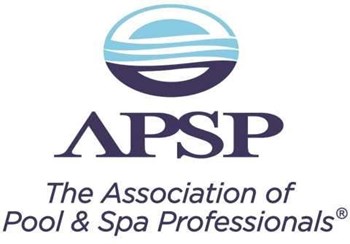 After this winter and spring's temperamental weather, many New England condo and HOA communities are shedding their winter coats and getting ready for the upcoming pool season. While sitting poolside or in the hot tub is a time to get away from the hustle and bustle of life, for the Association of Pool and Spa Professionals (APSP), this may be the busiest time of the year.
A Little Background
According to Lisa Grepps, APSP director of marketing and communications, "APSP is the world's largest international trade association representing the swimming pool, spa, and hot tub industry. Its mission is to promote consumer safety, and enhance the business success of its members.
"Members adhere to a code of business ethics and share a commitment to public health and safety in the use of pools, spas and hot tubs," she says. "Since 1985, APSP has been accredited by the American National Standards Institute as the recognized standards developing organization to produce the nation's swimming pool, spa and hot tub standards. APSP member companies include manufacturers, distributors, manufacturers' agents, designers, builders, installers, suppliers, retailers and service professionals."
In the U.S., APSP has 27 local chapters, including one in New England. "Chapters help carry out the mission of APSP at the local level. But even more importantly, chapters provide great feedback to the national association about issues going on at the grassroots level. Chapters are the eyes and ears of the national association. Chapters are important to members because they provide local opportunities to network and learn best practices from peers," Grepps says.
Continuing Education
Pool, spa and hot tub management is more than filling a vacant space with water. There are many components of the industry and many skills which service professionals need to master and advance. With so many technological changes in pools, spas and tubs it is critical that builders, service professionals and retailers are up-to-date with the latest information and technology. APSP offers a multitude of courses and certification programs to ensure that its members meet and exceed industry standards. The Builder Education and Certification Program is an education and certification program designed for experienced pool and spa builders, foremen, and contractors. Professionals must have at least five years in the pool/spa industry and meet the continuing education requirement to qualify to participate. Upon completing an application and passing an exam, they obtain the Certified Building Professional Designation.
"Those individuals who have taken APSP certification courses and who have become certified have proven knowledge about design, construction or service, and are committed to continuing education to maintain certification. And that's what you want, to ensure your family's safety and satisfaction, using ANSI/APSP standards. By using a Certified Building Professional or a Certified Service Professional you invest in hiring the best," Grepps explains.
The Service Education and Certification offers three levels of technical certification for individuals in the field of residential pool and spa maintenance, service and repair. The APSP Retail Sales Associate Certificate Program is a comprehensive education and training program designed specifically for retail employees in entry-level, seasonal, and first-line supervisory positions. This unique program covers the essentials of pool, spa and hot tub systems and helps to create a positive customer service attitude. For more information on all three programs, email the Career Institute staff at ci@apsp.org in the APSP Career Institute or call 703-838-0083, ext. 274.
In addition to these programs, APSP also offers a Certified Hot Tub Technician Program. This 2.5 day seminar covers the essentials of portable hot tub service, and equipment repair and replacement. Industry experts instruct the seminar utilizing a textbook as well as hands-on application using samples of equipment to illustrate key concepts. Dates for fall 2012 and winter 2013 will be posted on the APSP website.
Conferences and Awards
Every other year, APSP hosts an industry summit where manufacturers, dealers and distributors get together for a day and a half for seminars and workshops to advance and enrich their knowledge and skills in pool, spa and hot tub management, design and safety. The 2012 summit will be in Chicago from August 14-15 at the Hilton Rosemont Hotel.
The focus this year is consumer research which serves to "shed tremendous insight as to who our key consumers are, what their life's priorities are in this post-recessionary economy, and how the industry (and your company) can best position itself to prosper in the U.S. landscape that seems forever changed by the events of 2008," according to the APSP website. The event is limited to the first 250 registrants. Members of APSP are allowed to sign up four individuals, non-members can register two. For more information or questions on the summit, contact Lisa Badolato, APSP meetings coordinator or call 703-838-0083 ext. 158.
APSP also honors members who have shown excellence in their respective field in the industry. The International Awards of Excellence recognizes and rewards installations of pools, hot tubs, and water features representing the most beautiful and creative examples of the industry's efforts. The INSPIRE Award, which stands for the "Industry Nomination for Spa Promotion and Innovation, Recognizing Excellence," recognizes a company's total contributions to the hot tub segment of the recreational water industry whose efforts embody an overall spirit of pride, dedication, and service. There's also the CBP of the Year Award, which is the APSP Builders Council's most prestigious award. It is considered to be a lifetime achievement award and is presented to a pool builder who has earned the CBP Certified Building Professional designation, the highest certification awarded to APSP members, and whose accomplishments over a lifetime have made a major contribution to the pool industry profession.
May is Water Safety Month
Water is both friend and foe. A 2009 study at the University of South Carolina revealed that swimmers live longer than both walkers and runners. The study followed more than 40,000 men ages 20-90 for 32 years and showed that swimmers were 50 percent less likely to die. On the contrary, according to the Center for Disease Control, drowning is the sixth leading cause of unintentional death for people of all ages and the second leading cause for children ages one to fourteen. While enjoying pools and hot tubs, it is vital to ensure the safety of both adults and children. In partnership with the American Red Cross, National Recreation and Park Association and World Water Park Association, APSP is designating May 2012 as Water Safety Month. It is providing consumers and members with free resources to share to the community. On their national website, you can find event planning guides for a water safety fair, sample press releases, a radio script to broadcast on your local station, a lesson planning guide for a classroom, posters and a sample newspaper ad. Those interested can mix and match the guides which are versatile enough to be used in a classroom or at your monthly association meeting. More information can be found at www.nationalwatersafetymonth.com.
Maggie Puniewska is an editorial assistant at New England Condominium.