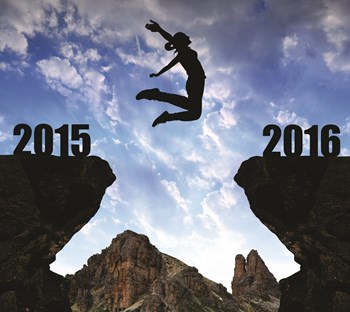 The more things change, the more they stay the same. This French adage, generally attributed to French novelist Alphonse Karr, could have been penned as a tagline for the community association world.
There's no doubt that advances in technology over the past couple of decades have greatly influenced the way that communities—and especially their managers—work. At the same time, condo associations across the country continue to wrestle long-familiar issues, most notably centered on finances, maintenance, and those oft-berated rules and regulations.
As we begin another year in the condominium arena, New England Condominium once again turned to members of its Editorial Advisory Board—a group of professionals with extensive experience in their fields—for their insights and predictions for the months ahead.
Green, Green
Advancing years have brought a "green" theme to condo association operations—both in terms of cold, hard cash and constantly-evolving energy ideas that will continue to be on the minds of board members in 2016.
Engineer Ralph Noblin of Noblin & Associates in Bridgewater, Massachusetts, has spent a good portion of his career talking about the importance of quality construction, proper maintenance and reserve funds. Unfortunately, those topics have been pushed to the back burner in many associations—boiling over only when reality turns up the heat.
Last winter's prolonged cold snap—and the ice dam disasters that accompanied it—hit home, creating panic at many communities. "We saw roofs last winter that were only two, five, eight years old—fairly new roofs—that had minimal ice and water shield," he says. Condo boards and owners were "shocked" with the amount, and expense, of the resulting damage. "The ice dams really threw the industry a curve ball," he says. "Some associations had to borrow money just to pay for snow removal (from roofs)."
"There has been a requirement for ice and water protection in the (building) code since the '90s," he notes, but the standard was a three-foot course of the shield material. Times—and understanding of the potential damage from ice dams—have changed. "We've been using nine feet for more than 20 years now," he says.
But not all associations have that kind of protection. Not yet, at least. Noblin predicts that after the disasters of last winter—that left associations scrambling to stop the water leaks and roofing companies overwhelmed with work well into the summer months—boards, managers and contractors will be giving more thought to the problem. "Money is going to be spent to address those roofs that never had enough ice and water shield to begin with," he suggests, along with funds for additional attic insulation.
Where will the money for new roofs, insulation and other needed upgrades come from? "As these buildings age, we're going to see more loans, and bigger loans," predicts attorney Stephen Marcus, a partner with the law firm of Marcus, Errico, Emmer & Brooks in Braintree, Massachusetts. "The cost of all that deferred maintenance is getting more expensive."
"There's been a lot of deferred maintenance," agrees Lou Gargiulo, president of Great North Property Management in Portsmouth, New Hampshire. "Associations are going to have to look at the situation and develop plans to finance, or assessments, for these projects. Many associations did not prepare themselves, and now they're reaching the 25-year mark." Financing issues are going to be on the table at a lot of communities this year, especially in terms of roof replacements, he predicts.
"It's a lot like the cost of health care," says manager David J. Levy, president of Sterling Services in Holliston, Massachusetts. "The picture is different for a 30-year-old person than for a 50-year-old or an 80- or 90-year old. It's the same with buildings; they have different needs—and most properties are under-funded. Buildings that were built in the heyday of the '80s are now 30 years old and they're under-prepared for the costs of roofs, siding, windows."
Fortunately, going into the new year, bank loan rates are still attractive. "It's a good time from a financial point of view" to be facing major projects, he notes.
At the same time, Gargiulo notes, those projects will result in increased fees or assessments at many association.
Even without major projects, adds Stephen DiNocco, principal of Affinity Realty & Property Management in Boston, there's like to be a "creep" in condo fees throughout the region. "Services are becoming more expensive, and the fees are becoming a significant cost to unit owners."
On the other green front—energy issues—attorney Marcus and managers like Levy expect to see associations dealing with everything from the placement of electric car charging stations to alternative energy sources. "I think you'll see more and more people clamoring for solar panels, seeking permission from the association to put them up," Marcus says. But, he adds, "I'm not sure how associations will react"—or if condominium prohibitions against solar installations will prompt some kind of legislative action.
At the same time, Marcus thinks that associations will be "fairly liberal" in allowing the installation of charging stations for electric vehicles—"but will try to pass the costs on to the person who wants it."
But if oil prices remain low, momentum on alternative energy efforts may wane, says DiNocco. "Natural gas is at a good level," he notes. "I see low energy prices continuing for maybe nine months out… I think oil prices will probably go up for the next heating season."
Current low energy prices are a boon for associations, but boards should be thoughtful in their budgeting, he cautions. "Some boards have viewed this as a windfall, and that's great — if they're putting money aside. But others look at it as a permanent reality," and that's an unlikely scenario. "When prices finally go up, they'll be faced with a higher rate of increase than they anticipated."
Changing Times
On the operational front, "I think you'll see more associations utilizing technology — like board meetings via Skype or electronic balloting," Marcus predicts.
"Technology is helping a lot" in terms of managers being able to accomplish more within available time. Still, Levy notes that there is "much more demand than capacity for management services"—a problem that he predicts will continue to plague the condominium industry. And, he notes, some boards are "shocked at the price of professional property management," even while expecting managers to be available 24 hours a day.
Meetings are one area that everyone seems to be eyeing these days as a way of increasing management capacity. Online meetings are one topic being discussed. Another, Levy says, is a shift in timing of meetings. "I give financial incentive to boards to meet at different times (outside of evenings)," he says, noting that when interviewing applicants for management positions, a recurring theme of discussion is night meetings. "It's a quality of life issue," he says. At this time, about a third of his boards have gone to "non-traditional" meeting times—like before regular office hours—and Levy sees more associations moving in that direction.
While shifts to online meetings and electronic communications may offer benefits for managers and boards, many associations still face a stumbling block to getting in sync with the times. "A lot of boards, I think, would like to use technology, but their documents have language in them requiring votes 'at a meeting' or requiring mailings to be done through the US Postal Service," DiNocco says. "We try to get everyone's email address, but find it difficult to get 100% saturation; a lot of people don't want email notifications, even though more and more are paying (condo fees) online.
"I think it may be years before a lot of properties modify their documents to allow electronic communication." Some boards, though, have begun doing some meetings via cellphone—especially those with board members who spend the winter in warmer climes. But on a large scale, DiNocco says, "I don't see that happening overnight."
It's the Law
Of course, legal topics also come up frequently in any predictions related to the condominium field this year.
"I see drones becoming an issue," says Henry Goodman, a partner in the Dedham, Massachusetts law firm of Goodman, Shapiro & Lombardi, LLC. "Several state organizations are having seminars about drones, and there's an attempt to draft standard language dealing with drones on a national level.
"It's a privacy issue," he explains. "You're talking about drones with cameras flying around at window level, or over a property. There's an issue of the general right to privacy on the property—people spying on other people." There can also be issues of noise, and of drones being an annoyance or a hazard, he adds.
Other topics Goodman sees moving to the forefront this year include HAM radio towers—a bill is already pending before Congress—being permitted or prohibited on common property at associations. "It's become a concern to condominiums, which are private properties. You can't take common property away from the association" to install a personal tower.
And discussions—and litigation—over problems like construction defects and "slip and fall" claims, spiking, of course, in severe winters, will continue to consume the time and attention of association boards and attorneys, Goodman predicts. "The (Massachusetts) Supreme Judicial Court ruled that the association had better clean up ice and snow," he cautioned.
Issues related to foreclosures—and challenges across the nation to superlien laws—will also be followed closely by associations and lawyers in the months ahead. The Federal Housing Finance Agency has challenged a superlien law in Nevada, a case being watched closely by associations in New England. For more than two decades, many state laws have given community associations a priority lien status in foreclosures. "Now, 22 states in the District of Columbia are at risk if the position of the FHFA is upheld," Marcus says. Condominium associations and the Community Associations Institute (CAI) are fighting against the FHFA position, both legally and politically, Marcus says. "It's not good policy for the federal government, and it would be devastating to condo associations.
"I predict that Congress is going to step in and tell FHFA that it's bad policy…. I think there may be a political war," he adds.
Other issues that Goodman predicts condominium associations will face in the new year include increased use of electronic balloting; challenges over the use of medical marijuana in condo buildings; a rise in hoarding cases; and questions related to emotional support pets.
All of those issues, professionals note, are likely to create tension among unit owners and between owners and boards, in the months ahead, as communities struggle to find solutions to new problems—as they have with so many others in the past.
Pat Gale is associate editor of New England Condominium.