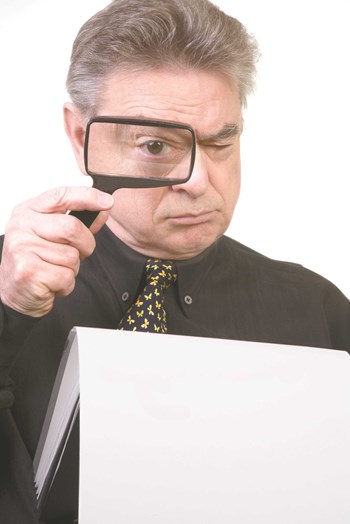 Condominium associations should seek professional help before signing on the dotted line of an unfamiliar contract. Signing too quickly may result in big regrets, say managers and attorneys. Be cautious, and nail down the specifics first. Not addressing such things as missed deadlines, use of improper materials, shortcuts and payment can result in expensive litigation. That's no way to save money.
"With legal documents, the biggest mistake is that they'll sign them without having them professionally reviewed," says John A. Facey, III, a shareholder and director of the law firm of Kenlan, Schwiebert, Facey & Goss in Rutland, Vermont. "The central pieces of the agreement they talked about come back to bite them, because they weren't included in the contract."
Even a small job counts. "I think every contract requires proper preparation, and every contract is important," says Attorney Franklin G. Pilicy, founder of the Law Office of Franklin G. Pilicy, P.C. in Watertown, Connecticut. "The biggest mistake is not fully understanding everything that is in the contract. By that, I mean the contract is provided by a vendor, and signed by a manager or association without fully understanding all of the provisions that are in that contract. There are such things as automatic renewal provisions and termination provisions that contain additional penalties, or rights of first refusal (meaning the board must offer a service back to that contractor first on any future contract), or one-sided dispute resolution that requires the association to pay any fees or costs of litigation, and may require a very high interest rate—almost a penalty—for failure to pay on time. When the case ends up in court, we spend more of our time trying to defend against poor language in a contract than over the actual service.
"They usually end up in court because the relationship with the contractor soured for one reason or another—sometimes because the contractor and the association have a different concept of what the work is," Pilicy says. "It needs to be clearly spelled out. And the board needs a provision for early termination if they're not satisfied with the performance. A better approach is to have an association attorney write the contracts, even for routine services—landscaping, snowplowing, any kind of improvement."
Attorney Michael Merrill, a partner at the law firm of Merrill & McGeary in Boston, stresses familiarity with legal pitfalls. "A lawyer looks at contracts differently than lay people," he says. "We're familiar with where contracts are breached, and we want to guard against that. We want to clearly define the gray areas in a contract, so that the rights of both parties will be less in dispute.