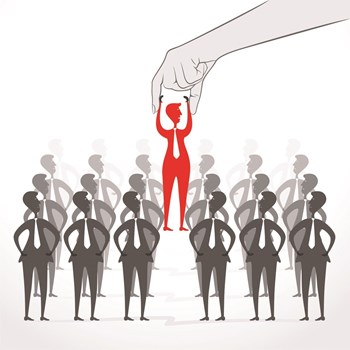 There is always work to be done on a building, whether it's a simple lobby repair or a major capital improvement, but finding the right contractor for the job takes some work. If the vetting process is not done properly, the results could be disastrous.
Consider the following hypothetical scenario: wanting to move quickly on a capital improvement project, the board of a fictional building hastily approves a contractor without bothering to do any reference or background checks. Maybe the contractor was mentioned by a friend of a friend, or just appeared toward the top of a cursory Google search. After the project is already underway, the property manager digs around for information and discovers that the contractor's license is expired—and although there were rave reviews posted on the contractor's website regarding the quality of his previous work for other clients, nobody at this building reached out to those clients to verify that the reviews attributed to them were true. When the property manager visits the contractor's previous worksites, it's clear that the contractor isn't qualified to do what he's been hired to do for the manager's building.
Get Proper Insurance Coverage
And the surprises aren't over. The manager also finds out that the contractor doesn't have the proper insurance coverage, which leaves the building open to massive liability if something should go wrong in the course of the project. It's looking at those small details that could be the difference between hiring a qualified contractor who can complete a job properly and has the right documentation, and hiring an inept, unqualified contractor that could cause significant trouble for the building.
"For large projects, it's absolutely critical to make sure you've hired an independent expert to help draft an RFP that details the job description and what you're going to be expecting," says Frank Lombardi, an attorney and principal with the law firm of Goodman, Shapiro, & Lombardi, LLC, with offices in Dedham, Massachusetts and Lincoln, Rhode Island. A Request for Proposals (RFP) typically outlines the scope of the work and the specifications for the particular job.
"You want to make sure that the contract's job description comports reasonably with the specs you had prepared, because if they don't match, you leave yourself open to misunderstandings." For smaller projects, like lawn maintenance, Lombardi recommends the contract outline the maintenance program in detail. "What type of lawn mower are they going to be using?" asks Lombardi. "Are they going to be using a hand-held lawn mower around the beds? Find out what you're going to be getting, when they're going to come by, when they won't come by. If there's a drought and the grass is brown, you don't want them out there cutting. How many times do they need to pull weeds or rake leaves? This is all stuff that needs to be outlined in a contract."