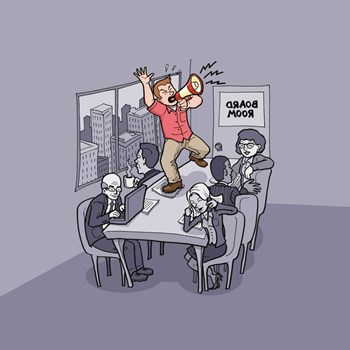 Communication is vital to running a successful condo complex or co-op building. So what happens when dwellers complain that board members are not listening and—even worse —ignoring their problems?
Well, you can bet it will not foster warm, fuzzy open lines of communication. Instead, it creates animosity and even more problems for a now unpopular, indifferent board.
It doesn't have to be that way, of course. With a few techniques and strategies, boards can handle homeowner complaints and queries—ranging from noise, odors, pet waste, late-night furniture rearranging, leaks, squeaks—and owners can understand what to reasonably expect from their boards when it comes to resolving problems.
Here's how it can work to the benefit of both parties to make problem solving not necessarily easier but more realistic.
Owners' High Expectations vs.
Overworked Board
"First, owners need to understand that a board has many irons in the fire," says Jared McNabb, PCAM, director of acquisitions for Crowninshield Management Corp. in Peabody, Massachusetts. "Board members are trying to solve problems, addressing issues, walking the property, answering questions from owners—plus reviewing correspondence, owner requests, property variances, and architectural modifications. Consequently, the board may be unable to quickly resolve an owner's problem. Being a board member is a big job and it's a volunteer position."