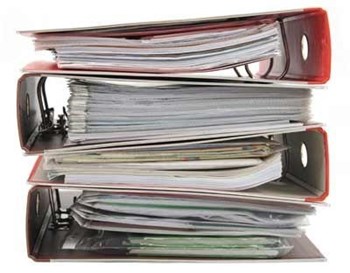 After the excitement of buying a condo, homeowners may stuff the official documents in a shoebox and forget about them. Even the owners who serve on association boards may not be familiar with the documents, which include things like the Master Deed, the Covenants, Conditions and Restrictions (CC&Rs) or the Declaration of Trust, a.k.a, the bylaws. But when answers are needed, these documents become the go-to source for important information. Owners and board members ignore them at their peril.
For those who need a refresher: Typically, a buyer receives a copy of the condo documents from the lawyer hired to represent him or her in the sale. The master deed defines the property, including its boundaries. The deed also stipulates the uses of common areas such as parking garages and limited- or exclusive-use common areas such as patios or balconies. The Declaration of Trust, also known as the bylaws, explains the organization of the condo association board and sets out how it will be run. The bylaws also include the rules and regulations, which affect every unit owner.
"It's a 'buyer beware' situation," says attorney Diane Rubin of Prince Lobel Glovsky & Tye, LLP, of Boston. "You need to be aware of the rules you're signing on to." In her work with homeowners, she has noticed that people tend to forget that they are ceding over decision-making authority to the condo board by signing these documents. They see only the benefits of living in a community, such as snow removal and maintenance. But later, when they want to adopt a second pet, or their toilet leaks and damages the downstairs neighbor's ceiling, they can bump up against community rules.
Access to Documents
So how does an association or a management company make sure homeowners know the rules, or at least know where to access this information? Make it available online, says Ken Foley, principal of NextGen Property Management in Merrimac, Massachusetts. His company creates websites for client associations, from which homeowners can access PDF files of documents anytime. More associations are making documents available online, which saves money in printing costs and allows homeowners to download only the information they're interested in. Online versions, as long as they aren't simply scanned from tattered copies, are also easier to read.
In situations where renters occupy a unit, a copy of the rules and regulations should be provided, because renters don't see the condo documents.