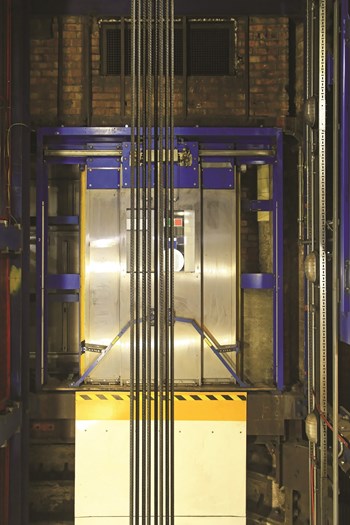 Building amenities such as elevator systems are often taken for granted. But elevators are for more than just avoiding a workout and creating awkward silences between neighbors; they accommodate residents unable to climb stairs and are critical for deliveries and facilitating maintenance workers. At a certain point, no matter the age of the building, the elevator system will need maintenance or even replacement. The key is identifying signs of wear and tear before a breakdown occurs.
"Well, in the old days people used to get an average life span of 20 years. Today it is all microprocessor-based, so 10 years from now the microprocessors will be okay but the cars will require a cosmetic upgrade," says Marc Roy of Roy Elevator Cabs and Entrances in Avon, Massachusetts. "In the old days the argument was one maintenance visit a month, 12 visits a year with a separate annual safety test. Today, just because you're on a maintenance program doesn't mean you're going to get monthly maintenance."
Even if a building owner is diligent when it comes to maintaining their elevators, there may come a time when it becomes unreliable and the down time is increased—this could require an overhaul.
"Trying to implement the latest technology is probably the best reason for replacing components. For example, there's something called the 'soft starter,' which is a standard component for hydraulic elevators; it protects the pump motor, today, but wasn't available 15 years ago. For example, door equipment—it gets the most wear and tear and shows signs of wearing first, so if you wanted to just chase repairs for the doors, you'd be constantly chasing problems. So once you see a few door problems over the course of maybe a year, it's good to just get all the doors done at once," says Dennis Driscoll of Atlantic Elevator in Avon, Massachusetts.
"If the majority of the equipment is worn out beyond repair, if you're going to start pouring money into something that has major problems you're better off ripping it out and putting a new one in," says Phil Johnston of Great Northern Elevator in Kensington, Connecticut.