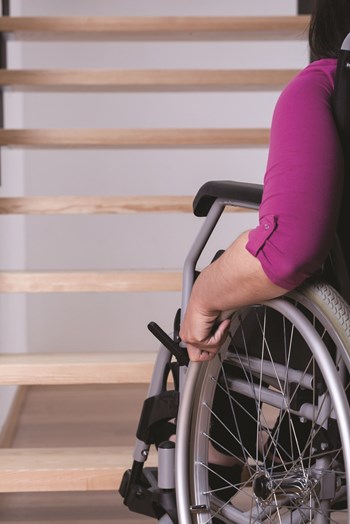 New England is home to more than three million seniors age 60 and older, and about one in four suffers some type of physical impairment. When you factor in a climate prone to blizzards and heavy snow storms, a disaster plan is an obvious necessity for all HOAs, condos, and multifamily dwellings across the region. Young and able-bodied individuals generally do not focus on safety or security until an event or occasion shows a need for concern, but those living with a mental or physical handicap or other health restrictions are aware of the challenges presented by everyday living and emergency situations. Young children and teenagers, another vulnerable part of a community, often live side by side with seniors. This group may also need special consideration during an emergency.
Most condominiums, multifamily buildings, and planned communities have policies and procedures in place for emergency evacuations and alerts, but a proactive plan to ensure everyone's safety and security before disaster strikes isn't static. Annual reviews, updates, and revisions will be required to keep everyone safe, healthy, and out of harm's way. Boards, property managers, and residents themselves all have a role to play in developing a property's specific disaster plan to serve everyone equally well.
Everyone Has a Part
The Red Cross, in its seminal pamphlet on the subject, Disaster Preparedness for People with Disabilities, states that "it is important for everyone to be prepared to meet his or her basic needs by storing food and water for a minimum of three days or more," and goes on to say for those with disabilities, "You should also be ready to meet your specific disability related needs by storing sufficient oxygen, medications, battery power, etc., for at least seven days after a disaster."
That advice on having an adequate supply of medications and such, should not only be heeded by the disabled, but also by the elderly, as many are on some form of medication—be it for something major or minor, it's better to be prepared.
Jennifer Mieth of the Massachusetts Department of Fire Safety suggests having two ways out of a building you frequent, be it home or the office and a meeting place for everyone inside once they are out that way emergency workers will know if anyone is stuck inside. She also suggests planning around your abilities. "If you use hearing aids or glasses keep them bedside, along with your cell phone, so you can grab them on your way out. That's what I mean about planning around your abilities," says Mieth.