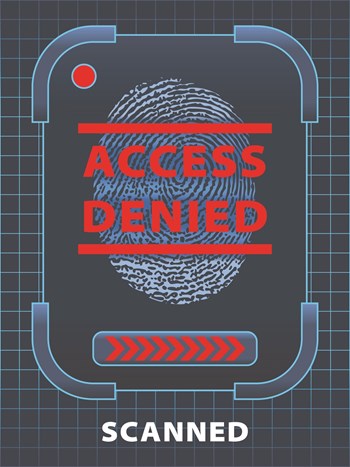 The synopsis for the 2013 horror film The Purge is pretty extreme: in the future, society implements a 12-hour period called "the purge," wherein any and all crime is legalized. Always wanted to vandalize your boss's car? Thinking about shoplifting a Snickers bar? Now is the time to act on those—and other, far more nasty—antisocial urges. Needless to say, it does not go well and the film (which had a sequel in 2014 and has a third installment coming in 2016) sends the message that no crime can be committed without consequence.
We all likely think of ourselves as rule-following, law abiding citizens, but sometimes the lines blur a little in the places we are most comfortable—specifically our homes. We might not imagine it's that big of a deal to give our significant other the building entrance code, even though the condo board has a rule against giving it to non-residents (after all, you've been dating for six months, and it's a hassle to keep buzzing them in when they come over...). And it certainly can't be that much of a problem if we send in our monthly condo fees a week or so late (you're just one of many owners—and besides, you've lived there for years, you're good for it eventually!).
Actually, bending and breaking the rules of one's condo or HOA is a big deal, and a big problem. From potential property damage to distrust between residents, ignoring the rules of the building—written or otherwise—has real consequences for everybody. There are a number of enforcement tools boards and managers can use to get residents back on the straight and narrow, legitimately and without causing The-Purge-like-anarchy—and privileges and facilities access are a major one.
Of Statutes and States
Eric M. Goidel, Esq. a senior partner with the law firm of Borah Goldstein, Altschuler, Nahins & Goidel, P.C. in New York provides some necessary context to the subject. "The concept of the withdrawal of privileges for defaulting residents has existed for many years," he says. "Typically, it involved the revocation of parking privileges or the loss of storage area use. Boards have—both legally and illegally—chosen to utilize the withdrawal of amenities as a weapon against violating residents."
That said, Goidel cautions that any time you start throwing around the words legally and illegally, you inevitably encounter nuances and contrasts between what co-op and condominium communities across the country can and cannot do to put teeth in their rule enforcement practices.