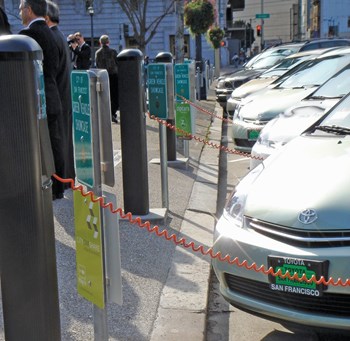 When it comes to being green, New England's condos have gone far beyond recycling bins. They're doing everything from recycling water and switching to cleaner propane-powered gasoline lawnmowers to installing bike racks and walking trails.
But some of the biggest changes that will help wean condominium dwellers off gasoline may soon be coming from the parking lot.
Many condominiums in and around Boston now host the car-sharing firm Zipcar, while others encourage unit owners to commute by bike or use mass transit. The car-sharing industry in North America as a whole is rapidly expanding, with a membership of morethan 4.4 million people estimated by 2016, according to the consulting firm Frost & Sullivan.
Sharing Resources "OK"
"We've had lots of great opportunity and success stories at condominium associations in the Boston area," says Dan Curtin, general manager of Zipcar. "It's an audience who is used to the idea that shared resources are OK."
Curtin says that every Zipcar represents 15 to 20 individually-owned cars taken off the road, and that up to 40 percent of its members say they have either sold their car or elected not to purchase a new one. The decrease can help with parking issues at condos, sometimes dramatically, and Curtin says condo developers are increasingly interested in the potential savings. (It takes 50 members for Zipcar to install one car, so densely populated areas are key.) Car-sharing members also saythe financial savings can be considerable, saving them $650 or more a month, Curtin notes, including car loan payment, insurance, fuel, repairs and parking.